Skip to content
The Heart and Vascular Center mentorship program for South Side students works to increase diversity in healthcare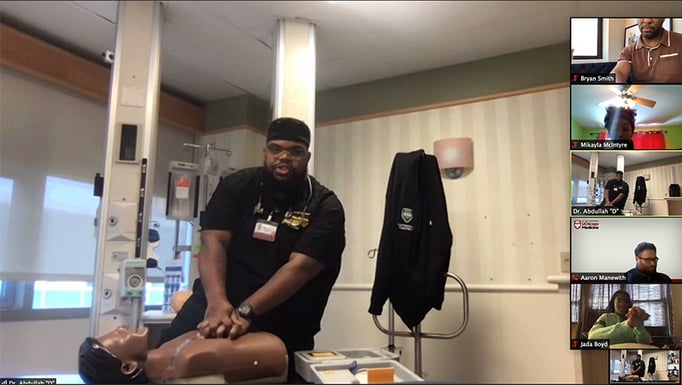 Program volunteer and emergency medicine physician Abdullah Pratt, MD, demonstrates chest compression during a meeting.
As part of its commitment
to improving the health of community members on Chicago's South Side
, the University of Chicago Medicine is focused on increasing diversity and representation of minorities in healthcare professions. One such effort, the
Heart and Vascular Center (HVC)
Mentorship Program, introduces high school juniors and seniors to a variety of healthcare careers by connecting them to physicians, nurses, advanced practice providers, medical technicians, researchers, executives, engineers and other professionals through a series of workshops and activities.
The program, which was the brainchild of
Valluvan Jeevanandam, MD
, director of the Heart and Vascular Center, is led by cardiologist
Bryan Smith, MD
and Aaron Manewith, administrative specialist for cardiac surgery and the mentorship program administrator.
"We're invested in ensuring our community members work in the hospital and become leaders," said Smith. "This will not only increase diversity, but it improves care of our patients and the health of our community."
To help launch the program, the HVC partnered with local community organizations, such as
MetroSquash
,
My Brother's Keeper Alliance
and the
Obama Foundation
. About 100 students attended the open house for the mentorship program in October 2020. There are no academic requirements to apply for the program; students are asked to have a sincere interest in healthcare, submit a recommendation from a non-relative, and make a two-year commitment to participate in the program.
Fifteen juniors and seniors were selected for the program's first cohort – all from local South Side high schools, including Kenwood Academy, Lindblom Math and Science Academy and Epic Academy.
"If these students are a barometer for kids their age, the world is going to be in a very good place," Manewith said. "These students are beyond impressive."
Because of the pandemic, the cohort met via Zoom. Each student received a laptop to ensure they were able to access the video meetings every other Friday.
"Though it's a Friday afternoon on Zoom, students are really engaged," Smith said.
Close to 20 employees from a variety of departments in the hospital currently serve as volunteer mentors; several others have also expressed interest in participating in the program.
"Our call for mentors tapped into that part of people who are eager to serve the local community and impact students early in their careers," Smith said.
The volunteers from UChicago Medicine lead sessions during the Friday meetings and make themselves available to the students as a source of information about working in the hospital. During her session, Brenda Battle, MBA, BSN, RN, senior vice president for community health transformation and chief diversity, equity and inclusion officer, shared her health administration career path with the students. Jeevanandam led a session on stitching, with the students using shoestrings.
"When I'm bored at home, I practice with my shoestring," said Jada Boyd, a junior at Gwendolyn Brooks College Preparatory Academy.
Boyd applied to the program to make connections and for the educational experience. She also hopes to bring about change to Black and brown communities.
"When I tell people that I want to go into the medical field they get so happy because there are not a lot of Black and brown people who look like me in medicine," Boyd said. "I want to change that."
Jada Brown, senior at Lindblom Math and Science Academy, has similar motivations for taking part in the mentorship program.
"There is such a long history of minorities not trusting science," Brown said. "It'll be helpful if I can get information to help them get better treatment and take better care of themselves."
Seniors like Brown are encouraged to continue to participate in the two-year-long program during their first year of college. For them, the mentorship program will offer another avenue of support to help them adjust to college life, and it will give them a better understanding of pathways to healthcare careers. These students will also have the opportunity to apply for a paid summer internship within the hospital.
"By educating and taking an active part in these students' lives, we can start to reshape health in our community from the ground up," Manewith said.
As Illinois reopens post-pandemic, Smith and Manewith will bring the students to the Hyde Park campus for a tour and to introduce them to medical equipment and technology. The students will also shadow staff members, join lectures, simulate lab experiences and participate in a day of community service. They also initiated a plan to design and print t-shirts to commemorate their involvement in the program.
"Oftentimes we're so tied up with our day-to-day [activities], but these Friday afternoon sessions always leave us inspired," Smith said. "These students have so much potential. We just want to give them a little assistance to help them realize their dreams."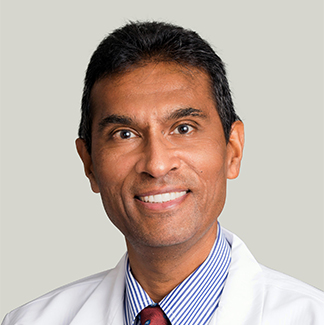 Valluvan Jeevanandam, MD
Dr. Valluvan Jeevanandam specializes in the surgical management of heart failure, and is an expert in high-risk cardiac surgery. He has performed more than 1,000 heart transplants — including the total artificial heart — and countless cardiac surgery procedures.
Learn more about Dr. Jeevanandam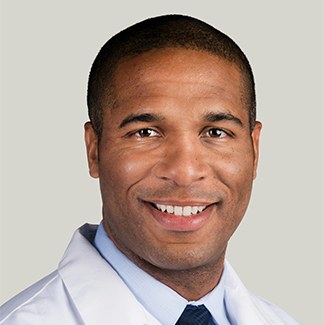 Bryan Smith, MD
Bryan Smith, MD, is a board-certified cardiologist who treats patients with complex cardiovascular disease, and specializes in the medical management of advanced heart failure and heart transplant.
Learn more about Dr. Smith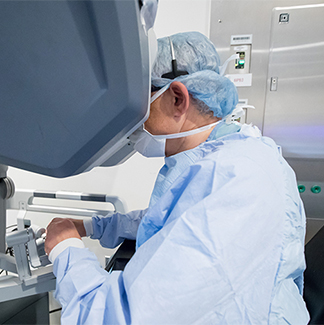 Heart and Vascular Center
From advanced diagnostic technology to minimally invasive treatments and robotic surgery, the University of Chicago Medicine can provide the full scope of care for any type of heart or vascular disorder in adults and children.
Explore our Heart and Vascular Center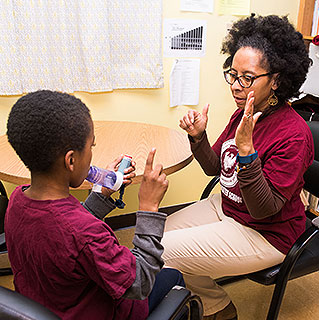 Our Commitment to Community Benefit & Engagement
In collaboration with our dedicated community partners, UChicago Medicine offers programs and services to empower South Side and Southland residents with broadening access to health and wellness resources.
Community Engagement
Learn more about heart and vascular disease