Skip to content
A ripple, a shake, and then widespread destruction

When University of Chicago Medicine surgeon Ross Milner, MD, arrived in Mexico City in mid-September, he planned to meet with physicians at a local hospital and give a lecture. Later, he planned to observe and proctor two surgical cases.
At the start of his Sept. 19 speech on complex endovascular repair of abdominal aortic aneurysms, however, everything changed for Milner and the people of Mexico City when a 7.1-magnitude earthquake shook the city.
"At first, I was confused as to what was happening," explained Milner, who is a professor of surgery at the University of Chicago and director of the Center for Aortic Diseases. "I could see the ground start 'rippling' like ocean waves and felt the building shake. The chief surgeon took me by the arm and said, 'Professor, let's go, it's an earthquake.'"
With his colleagues, Milner watched as part of the building's ceiling started to collapse and he ran to the street.
"I was scared we would get trapped in the building," he said. "But thankfully we did not."
Milner was not injured and the hospital he was visiting was spared much of the devastation that leveled nearby buildings, including a school. That allowed hospital staff to immediately begin preparing to treat injured people.
While Milner was ready to assist, the staff urged him to return home to his family. He arrived back in Chicago the following evening. While he is grateful to be home, Milner's thoughts remain with the tragedy's victims and survivors.
"The saddest part for me was the school collapse where the focus of the news has been," Milner recalled. "It was fairly close to us and I saw parents running in the streets to find out if their kids survived the collapse of the school. That really shook me."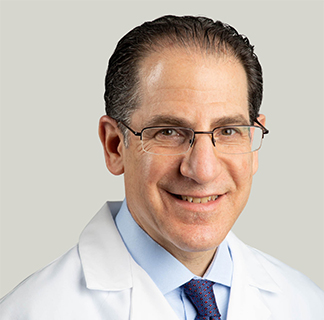 Ross Milner, MD
Ross Milner, MD, is an internationally recognized expert in vascular surgery. He specializes in the treatment of complex aortic diseases.
Learn more about Dr. Milner
Learn more about heart and vascular disease