Skip to content
Don't make the mistake of letting a diet kill sperm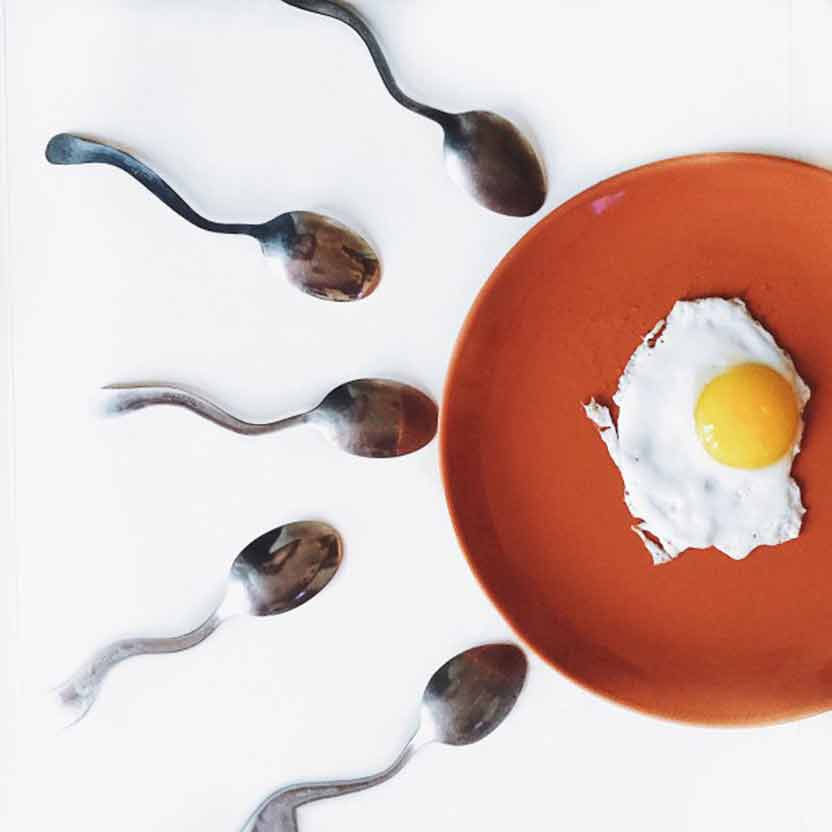 Few people know that the average man's sperm count has dropped steadily over the past 40 years. This fact should scare everyone, especially men. However, sperm health is the last thing on the minds of most men. How nutrition impacts sperm is even farther away from our collective consciousness.
So why is the quality of sperm decreasing? Is this really a problem? Can we blame it on foods we're eating? This post tackles these questions and shares some sperm-friendly nutrition tips.
Is declining sperm quality really a problem?
Yes, it's a problem. A recent study states that average sperm counts have dropped by 59 percent over the past 38 years. With this drop in mind, it's not surprising that the Centers for Disease Control and Prevention website states "in about 35 percent of couples with infertility, a male factor is identified along with a female factor." Falling sperm counts, combined with the trend of having children at later ages, means that some couples will face difficulties with fertility.
Why are sperm counts dropping? Is our diet killing sperm?
No one knows why sperm counts are falling precipitously. Some say sperm are vanishing due to men resting laptops on their laps. Others blame the heat generated from cell phones sitting in pants pockets. Obesity is a likely factor. The doctor in me knows that the drop is likely due to a variety of factors. What we eat is always a culprit for any health problem. Accordingly, several studies suggest that consuming certain foods may harm sperm. The good news is that there are also foods that may increase sperm count.
Read more about male infertility and the Men's Wellness Clinic
Five foods to avoid that may decrease sperm health and male fertility
Before I discuss foods that can affect sperm health, it's worth noting that most studies dealing with nutrition aren't set up to show that eating particular foods cause disease; most studies are only set up to show associations, not causes.
1. Processed meats
This is not surprising—recent studies link processed meats to all sorts of illnesses. Processed meats include hot dogs, salami, beef jerky, bacon, etc. I get it; they're delicious. Yes, bacon can make anything taste better. In the case of sperm, several studies connect eating processed red meat with decreased sperm counts and altered sperm motility. It's not clear how these foods affect sperm, but it appears the effect isn't a positive one. Of note, these same studies did not find an association between eating chicken and reduced sperm health.
2. Trans fats
Researchers are primarily concerned about trans fats increasing the risk of heart disease. Unfortunately, the concerns don't stop there. A 2011 Spanish study linked the increased intake of trans fats with decreased sperm counts. Check out this post from the American Heart Association for more info on trans fats.
3. Soy products
Soy products contain phytoestrogens—estrogen-like compounds that come from plants. A study of 99 men from fertility clinics in Boston concluded that excessive soy intake might decrease sperm concentration.


4. Pesticides and bisphenol a (BPA)
Honestly, these are probably the scariest on the list because they are not foods, but they still end up in what we eat. Plus, they're everywhere. Obviously, pesticides end up on vegetables and fruits. They also end up in meat and fish due to tainted water supplies. BPA is no better—it's in most food packaging and cans. It slowly leeches into the foods we eat. Both BPA and chemicals within pesticides act as xenoestrogens—chemicals that mimic estrogen. Just like the phytoestrogens in soy, xenoestrogens can wreak havoc on sperm concentration. On a side note, some of the same chemicals in pesticides can come from non-stick cookware.
5. High fat dairy products
Milk may "do a body good," if you don't include sperm as part of the body. The Rochester Young Men's Study, an analysis of sperm and diet from 189 men between the ages of 18-22, showed that high-fat dairy products (whole milk, cream and cheese) were associated with decreased sperm motility and abnormal sperm shape. Some of this could be due to sex steroids given to cows.
Three foods that may increase male fertility and improve sperm health
1. Fish
One small study associated higher amounts of fish consumption with better sperm motility. Other studies were inconclusive. The benefits associated with fish for sperm health are likely due to their high concentration of omega-3 fatty acids, but the role of fish in sperm health is unclear overall. Eating fish probably helps if it is an alternative to red and/or processed meats.
2. Fruits and veggies
A study of 250 men who had sperm analyzed at a fertility clinic showed that men who ate higher amounts of fruits and veggies, particularly green leafy vegetables and beans (legumes), had higher sperm concentrations and better sperm motility compared to men who ate less of these foods. This is not surprising since plant-based whole foods are high in anti-oxidants such as co-enzyme Q10, vitamin C, and lycopene. These micronutrients have been linked to higher sperm concentrations. Several studies have shown that co-enzyme q supplements may have a positive impact on sperm health, but ultimately we need more studies to make definitive recommendations.
3. Walnuts
In 2012, in a small study, researchers assigned 117 men ages 21 to 35 to eat or not eat approximately 18 walnuts daily for 12 weeks. The researchers analyzed sperm parameters before and after the study period. They found significant improvements in sperm vitality only in the nut group.
What's the bottom line for improving sperm health?
Eat your veggies. Try organic veggies or at least make sure you wash your veggies thoroughly.
Cut back on processed meat; try fish instead.
Be careful with trans fats (eat less fried junk food).
Minimize soy.
Watch out for BPA in canned goods. Look for BPA-free cans. Try to avoid plastics where possible.
Don't overindulge in high-fat dairy items (ice cream, whole milk, etc.).
Don't smoke cigarettes.
Eat walnuts (if you don't have a nut allergy of course).
Lose weight if you are overweight
This article was originally published on The Doc's Kitchen.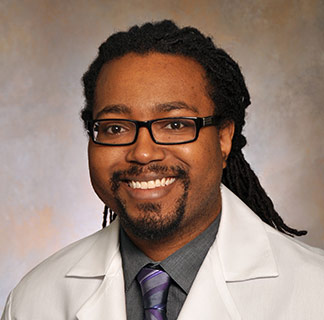 Edwin McDonald IV, MD
Edwin K. McDonald IV, MD, is dedicated to improving the health of individuals and communities through nutrition education.
See Dr. McDonald's profile
Testicular and Prostate Health with Dr. Scott Eggener: Things You're Too Embarrassed to Ask a Doctor Podcast
Things You're Too Embarrassed To Ask A Doctor is UChicago Medicine's podcast dedicated to answering some of the most searched medical questions on the Internet. This episode features urologist Scott Eggener, MD. Listen as Dr. Eggener answers questions related to testicular and prostate health. Today's questions include things like, "What do testicular lumps feel like?" and more. Subscribe wherever you get your podcasts.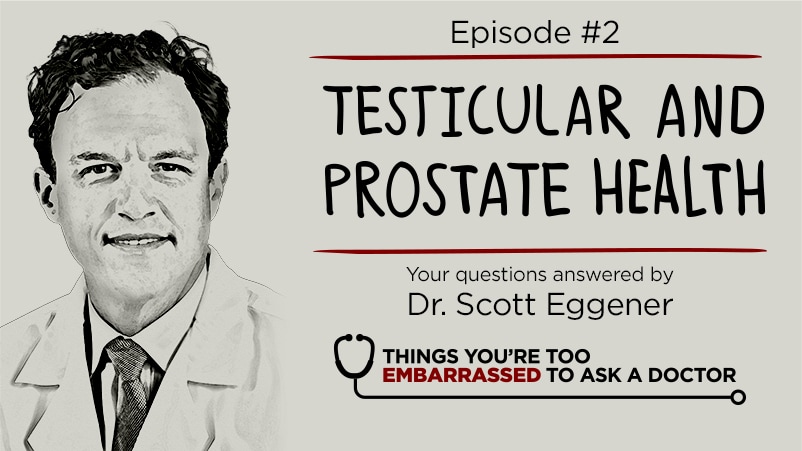 Health and Wellness Related Articles