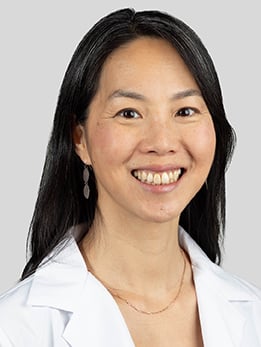 Internal Medicine, Primary Care | More
Associate Professor of Medicine
Associate Director, Center for Chronic Disease Research and Policy
UChicago Faculty Physicians hold faculty positions with the University of Chicago and provide care for patients on the academic health system's main campus in Hyde Park and in care centers throughout the Chicago region.
Close
773-702-0240


She is also the Associate Director for the Center for Chronic Disease Research and Policy at the University of Chicago, a Center focused on promoting research and policies that bridge the gaps between medical practice, medical research and health policy, because she is interested in advancing the speed in which scientific discoveries are translated into improved health outcomes.

In addition to her clinical and research roles, Dr. Laiteerapong is a teacher and mentor. She is a guest-lecturer for classes on evidence-based medicine for medical students and physician trainees and individually mentors college students, graduate students, and faculty on research projects. She also trains medical student and residents on internal medicine in the outpatient and inpatient settings.