Hidradenitis suppurativa (HS) is a chronic inflammatory skin disease that commonly affects the body folds and genital area. Also called acne inversa, HS commonly affects women more than men and often runs in families.
At the Center for Women's Integrated Health, we understand that hidradenitis suppurativa has a significant impact on your quality of life. Your dermatologist will help you identify your personal triggers and understand which treatment options may work best for you.
Our team of specialists can also work together to help you address health and wellness factors that may worsen HS flare-ups. We offer specialized expertise in the unique challenges our patients experience during menstruation, pregnancy and breastfeeding.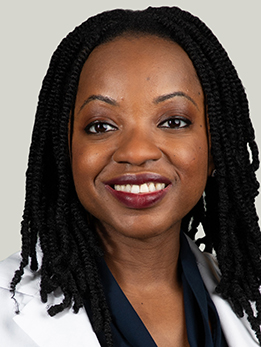 Oluwakemi Onajin, MD
Oluwakemi Onajin, MD, is a board-certified dermatologist and dermatopathologist. She specializes in autoimmune blistering diseases, connective tissue diseases, sarcoidosis, and hidradenitis suppurativa.
Learn more about Dr. Onajin
Request an Appointment
You can also schedule an appointment instantly for in-person and video visits through our online scheduling portal.
The information you provide will enable us to assist you as efficiently as possible. A representative will contact you within one to two business days to help you schedule an appointment.
To speak to someone directly, please call 1-888-824-0200. If you have symptoms of an urgent nature, please call your doctor or go to the emergency room immediately.
Obstetrics and Gynecology Articles