Before You Arrive
Before you come to the Center for Pelvic Health, you will speak over the phone with our nurse coordinator. They will ask you several questions about your symptoms to make sure that you see a physician who specializes in your condition. Some of the questions they may ask include:
Do you have urinary or fecal incontinence or both?

Is there a bulge in your vagina or rectum?

Do you have constipation or diarrhea?

Are you having pelvic pain?

Have you ever had any diagnostic testing for your problem, such as an ultrasound, cystoscopy, colonoscopy or anorectal manometry? (If so, the nurse coordinator can help collect your test reports prior to your first visit.)

Have you had any previous surgery for this medical problem?
Before your appointment, the nurse coordinator will send you a welcome packet that includes information about your condition as well as a schedule for your first visit to the Center for Pelvic Health.
What To Expect at Your First Appointment
When you meet with your physician, you will be asked about your medical history. Your physician also will perform an examination, which usually includes a pelvic exam, a rectal exam or both. Depending on your condition, you may meet with more than one physician on your first visit. Please allow about two hours for this first appointment, unless the nurse coordinator tells you otherwise.

While most people do not have tests on their first visit, your physician may recommend having a few tests while you are at the medical center. If so, the nurse coordinator can let you know what you need to do to prepare for your test.

After your initial visit to the Center for Pelvic Health, the nurse coordinator will call you within 72 hours to see if you have any questions or concerns. If you require tests or additional services, the nurse coordinator will work with you to set up appointments at a convenient time. If you've had a test at the medical center, the nurse coordinator will let you know the results, usually within seven days.
Why Choose UChicago Medicine for Pelvic Health Care
Incontinence, pelvic organ prolapse and other pelvic floor disorders are widespread and affect women and men of all ages. Yet these conditions are greatly undertreated, leaving millions of people to struggle with symptoms that can, and should, receive medical care.
The experts at UChicago Medicine's Center for Pelvic Health are committed to helping patients, including those who have been treated unsuccessfully elsewhere, find relief from their conditions so they can live their lives to their fullest.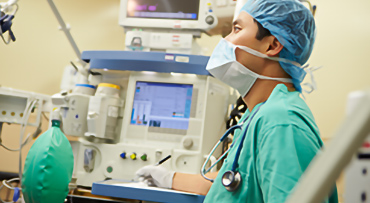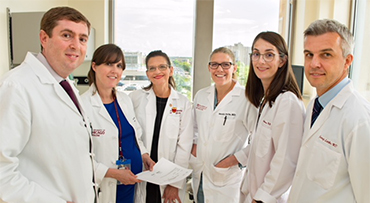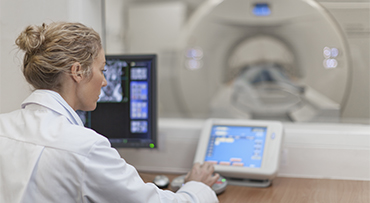 Close Dialog
Extensive Surgical Experience
Our treatment team includes experienced surgeons who routinely perform minimally invasive procedures that spare patients large incisions, unnecessary pain and longer recovery times. Many of the procedures used to treat pelvic floor disorders can be performed using these sophisticated approaches, including transvaginal procedures and laparoscopic techniques.

At the Center for Pelvic Health, our surgeons can perform the most complex prolapse surgeries, even on patients who have had previous surgery. We routinely treat patients with recurrent prolapse or incontinence who have not found solutions elsewhere. Our high-volume center also draws expertise from one of the top urology practices in the country. In addition to treating women, our urology team can help men who may suffer from incontinence related to treatment for prostate, bladder or kidney cancer.
Interdisciplinary, Holistic Care
Our team, which includes a depth of subspecialists not found at most hospitals, strives to provide patients with a holistic treatment plan that takes into account their medical, emotional and social needs. Our sensitive, caring professionals are committed to helping you achieve a better quality of life, based on your particular preferences.
Our specialists work as a multidisciplinary team to discuss patients' treatment plans and review test results. This allows us to make sure patients receive the proper follow-up to complete their treatment plan, which provides the best outcomes for the patient.
Learn More About Our Care
Expert Imaging
Patients who come to UChicago Medicine's Center for Pelvic Health benefit from one of the most experienced imaging teams in the country. Physicians and hospitals from around the region send their pelvic floor patients to UChicago Medicine for advanced radiologic testing.