Learning that your infant or child has short bowel syndrome (SBS) can be scary and overwhelming. At the University of Chicago Medicine Comer Children's Hospital, our team of specialists can help.
What is short bowel syndrome?
Short bowel syndrome (also called short gut syndrome) is a complex condition that affects children differently, depending on various factors. It means part of your child's small intestine is missing or has been harmed, and your child cannot take in needed nutrients and fluids from food.
To get the proteins, calories, vitamins, minerals and fluids they need to grow properly, many children with this condition must be fed intravenously (parenteral nutrition), and may also have to be supplemented (enteral nutrition) through a feeding tube inserted through the nose or in their stomachs. In addition, some children need surgery to fix abnormalities or to help the intestine better absorb nutrients (enteroplasty).
Today, thanks to advanced nutrition and surgical therapies, most infants and children with short bowel syndrome can lead fulfilling, high-quality lives. At Comer Children's, our multidisciplinary team — of pediatric gastroenterologists, surgeons, dieticians, nurses, behavioral pediatricians, psychologist, social workers and occupational, speech and feeding therapists — is highly experienced at treating and managing short bowel syndrome in children. As a result, many of our young patients are able to grow normally and engage in typical childhood activities whether or not they continue to need parenteral or enteral nutrition.
What causes short bowel syndrome in children?
More than 80 percent of pediatric short bowel syndrome cases arise in the first year of life, or soon after. The syndrome can be caused by a variety of factors.
The most common cause of short bowel syndrome in childhood is necrotizing enterocolitis. This is an acquired intestinal injury that mostly affects very premature babies. It can happen spontaneously or when they're being fed. It is managed by surgery to remove the severely damaged intestine. Babies with more extensive damage may end up with short bowel syndrome.
Some babies are born with birth defects of an abnormally short intestine, or missing a section, or not completely formed (i.e., intestinal atresia).
Other types of birth defects that might lead to short bowel syndrome include:
Gastroschisis, or being born with the intestines outside of the body. Because this abnormality can be picked up on ultrasounds, newborns with gastroschisis are taken to surgery right after birth to put their intestines back inside their bellies. However, in about 10 percent of cases, the baby's small intestine is damaged from being exposed to amniotic fluid in the womb, causing short bowel syndrome.
Intestinal malrotation and volvulus, which is when babies are born with their intestines rotated in an abnormal position. Infants may show no symptoms at first, but months after they are born, their intestines can become twisted or blocked. This is considered a medical emergency requiring immediate surgery.
Meconium ileus, or a very thick first bowel movement that blocks the small intestine. This is common in babies with cystic fibrosis. Infants are given medicine to break up the stool, but they may require surgery.
When short bowel syndrome develops in older children, it is typically caused by trauma (for example, an accident) or a surgery that removes part of the intestine.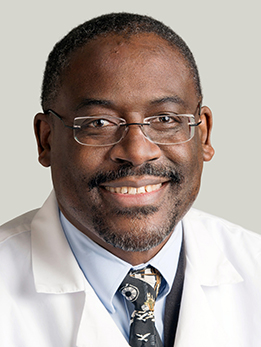 Timothy A. S. Sentongo, MD
Pediatric gastroenterologist Timothy A. S. Sentongo, MD, specializes in chronic disorders that affect growth and nutrition in children, including short bowel syndrome, food intolerances, feeding problems and cystic fibrosis.
Learn more about Dr. Sentongo
Request an Appointment
The information you provide will enable us to assist you as efficiently as possible. A representative will contact you within one to two business days to help you schedule an appointment.
You can also make an appointment with our providers by:
– Scheduling a virtual video visit to see a provider from the comfort of your home
– Requesting an online second opinion from our specialists
To speak to someone directly, please call 1-888-824-0200. If you have symptoms of an urgent nature, please call your doctor or go to the emergency room immediately.
Learn More About Pediatric Gastroenterology, Hepatology and Nutrition