Pediatric Food Allergy: UChicago Medicine FACET

Exceptional Food Allergy Care for Children
The UChicago Food Allergy Care, Education and Translational Research (FACET) Center provides comprehensive food allergy care for infants, children and teens by supporting both innovative clinical care and state-of-the-art research.
Food allergy is an epidemic that grows larger each year in the US and can be a source of constant anxiety for pediatric patients and their families. The UChicago FACET Center is leading the way in addressing this crisis.
We are the only institution in the Midwest pursuing research and conducting trials to improve diagnostics and revolutionize treatment for food allergies.
Thanks to support from our clinical care and research programs, our pediatric allergy experts are able to:
Apply state-of-the-art diagnostics
Discover novel diagnostics
Implement innovative therapies
Trial experimental therapies
Why Choose Us for Pediatric Food Allergy?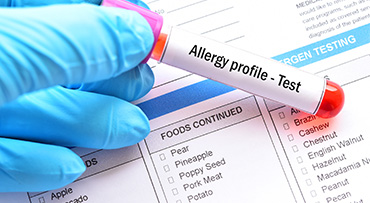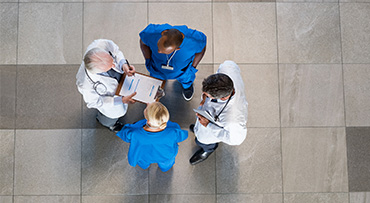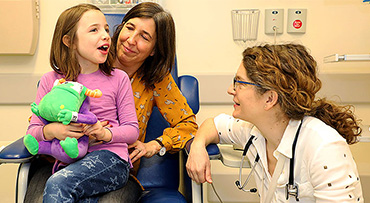 Close Dialog
Advanced Diagnosis and Treatment
From reviewing medical history to performing diagnostic testing, our team works with you to diagnose your food allergy and puts together a comprehensive treatment plan that works best for your unique needs.
Pediatric Food Allergy Experts
Our specialists are at the forefront of pediatric food allergy care. We are proud to be home to:
World-class clinical and research faculty

A NIH-funded atopy prevention program

One of 10 Comprehensive Centers of Discovery for Food Allergy Research & Education (FARE) Foundation

A NIH-funded food allergy and microbiome program

The lead institution for Midwest Allergy Research Initiative (MARI)

A pediatric and adult allergy and immunology fellowship program (2022)
A Vision for the Future
Our UChicago FACET Center strives for advancements in food allergy discovery by:
Identifying advanced diagnostic techniques to replace current high-risk and poor performing methods

Accelerating immunotherapeutic approaches, including microbiome modulating therapies, to the treatment of food allergy
We committed to ensuring its comprehensive care and life-changing discoveries are available close to home. Thanks to clinical care and professional training, we are:
Expanding clinical services for both children and adults across Chicagoland

Developing best practices across the lifespan

Training the next generation of physicians and scientists to care for patients with food allergies
All patients deserve equal quality care, but a gap remains in understanding and access for many underserved populations in Chicago and around the world. Through policy development, we are determining causes of food allergy-related morbidity and mortality with focus on underserved populations and engaging local and national stakeholders to increase awareness, address disparities and support public entities.
Request an Appointment
The information you provide will enable us to assist you as efficiently as possible. A representative will contact you within one to two business days to help you schedule an appointment.
To speak to someone directly, please call 1-773-702-6169. If you have symptoms of an urgent nature, please call your doctor or go to the emergency room immediately.
Our Pediatric Allergy & Immunology Locations Near You
Food Allergy Expert Q&A
32 million Americans suffer from food allergies. These can range from mild annoyances to dangerous conditions. Learn more about UChicago's innovate Food Allergy Care, Education, and Translational Research Center or FACET.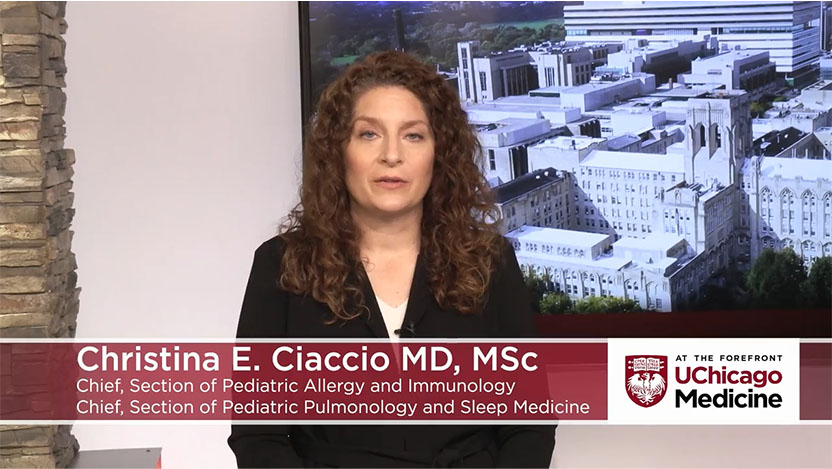 Allergy & Immunology Articles