Multi-Specialty Care for Your Child
At all of our clinics, pediatric diabetes experts provide holistic, family-centered care for children with diabetes. Physicians, nurses, dietitians, social workers, psychologists and other professionals work together as a team to minimize the effects of this chronic disease on your child's health, development and future.
Your child's care begins with a thorough evaluation and accurate diagnosis. Diabetes often runs in families, so our experts look at each patient's family history to consider potential genetic causes. Our team can then devise a plan to manage the diabetes, which may include dietary changes, exercise, medicine and/or weight loss.
Having a child with diabetes in the family is hard. We believe it is important to help you manage the disease at the family level. Our diabetes educators can help teach you and your child about blood testing, insulin injections and lifestyle changes that your family may need to make together.
As your child grows, our team is available to provide ongoing advice and support. Working with your child's pediatrician, we can monitor your child's progress and help manage the disease over the long term.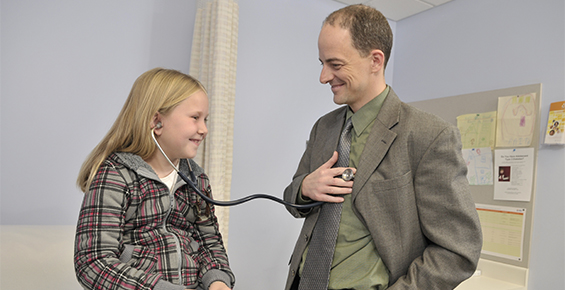 Pediatric Endocrinology
Comer Children's pediatric endocrinologists are experts in a wide range of endocrine disorders. We can help provide comprehensive diagnosis and advanced treatment options for your family.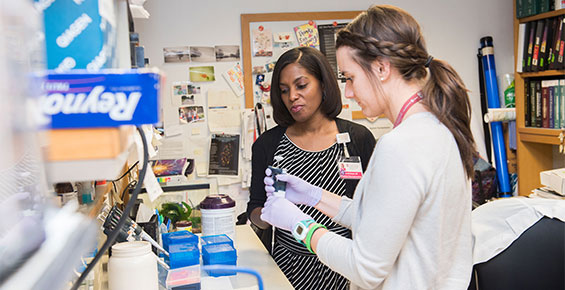 Clinical Trials
Our physicians are committed to offering clinical trials at Comer Children's that give our patients access to new treatment and therapies that are not widely available.
Patient Information
Your care and well-being are our primary concerns, and we want your stay to be as comfortable as possible.
Patient Information
Directions & Maps
We are here to help you find the best way to navigate to our locations. We offer step-by-step directions from every direction.
Directions & Maps
Second Opinions
Seeking the opinion of an expert can ease your mind and help you feel more secure in the medical decisions you are making.
Request a second opinion
---
Classes & Events
We offer relevant classes, screenings and support groups to help you lead a healthier life.
See all classes and events