At the Forefront of Pediatric Diabetes
Doctors, nurses and diabetes educators at Comer Children's are dedicated to using their knowledge and resources to investigate new treatments, prevention strategies and potential cures for all forms of diabetes. In 2017, we received over $5.4 million in total grant funding to study pediatric diabetes. Our providers are able to draw from the rich tradition of research at the University of Chicago in order to provide the latest in care to their patients. Clinical trials are an important step in translating groundbreaking research into everyday clinical practice.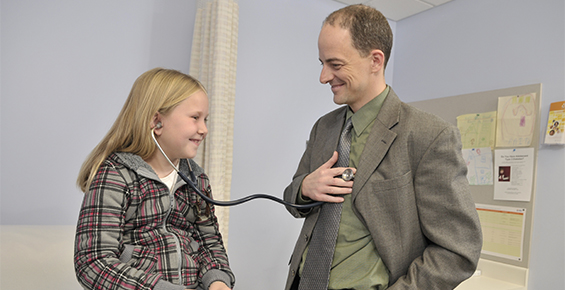 Pediatric Endocrinology
Comer Children's pediatric endocrinologists are experts in a wide range of endocrine disorders. We can help provide comprehensive diagnosis and advanced treatment options for your family.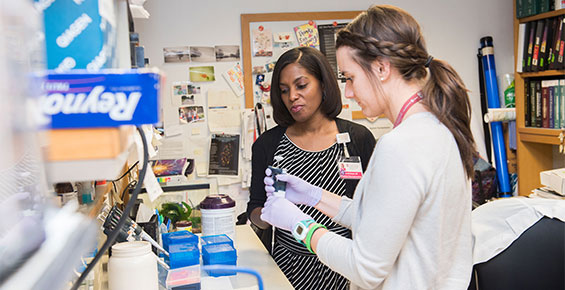 Clinical Trials
Our physicians are committed to offering clinical trials at Comer Children's that give our patients access to new treatment and therapies that are not widely available.
Patient Information
Your care and well-being are our primary concerns, and we want your stay to be as comfortable as possible.
Patient Information
Directions & Maps
We are here to help you find the best way to navigate to our locations. We offer step-by-step directions from every direction.
Directions & Maps
Second Opinions
Seeking the opinion of an expert can ease your mind and help you feel more secure in the medical decisions you are making.
Request a second opinion
---
Classes & Events
We offer relevant classes, screenings and support groups to help you lead a healthier life.
See all classes and events