Specialized Care in Orland Park and Chicago's River East Neighborhood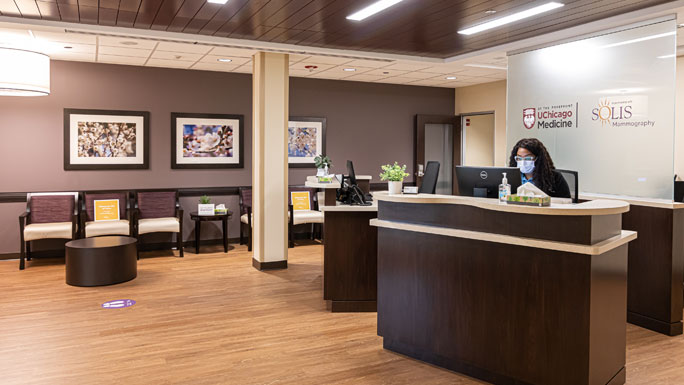 Solis Mammography is known as the home of the "peace of mind" mammogram. Now, in partnership with UChicago Medicine, patient experience is combined with academic and clinical excellence to deliver a better mammogram at our Orland Park and Chicago River East locations.
Accuracy, Comfort and Convenience
Our goal is to make your mammography appointment as comfortable and convenient as possible, while ensuring the highest quality of breast screening technology and expertise. We feature mammograms with SmartCurve curved compression paddles – shaped like a woman's breast – and a SmartCurve Breast Stabilization System with 3D imaging. SmartCurve technology greatly reduces the pinching and discomfort associated with mammograms.
Our Approach
UChicago Medicine breast-specialized radiologists
Screening appointments only 30 to 45 minutes long
Screening results emailed within two business days
No physician's order required for screening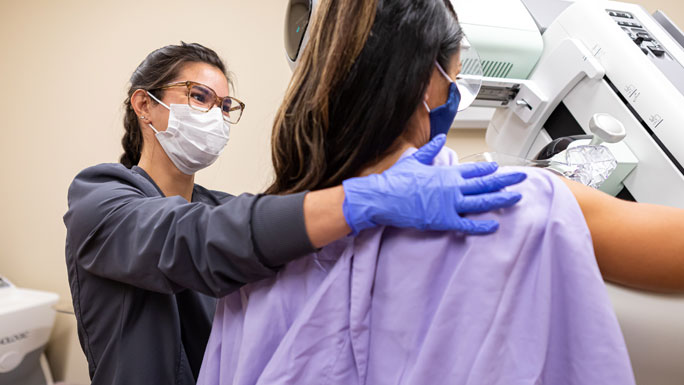 Our Services
3D mammography with SmartCurve breast-shaped paddles
Screening mammography
Diagnostic mammography
Breast ultrasound
Breast biopsy (ultrasound guided or stereotactic)
Bone densitometry


Schedule a Mammogram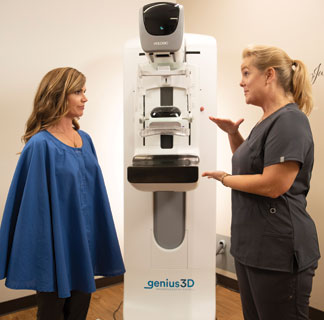 A Comfortable Mammogram?
New breast screening technologies, like breast-shaped mammogram paddles and high-speed MRIs, are helping make breast cancer testing more comfortable, accurate and convenient.
Learn more
Solis Mammography at UChicago Medicine Locations