University of Chicago Medicine breast cancer specialists are experienced in treating triple-negative breast cancer, a rare form of breast cancer that occurs disproportionately in young women and African-American women, though it can occur in women of any age or ethnicity.

"Triple-negative" means the tumor is estrogen receptor-negative, progesterone receptor-negative and HER2-negative. Many common breast cancer treatments target these receptors, such as tamoxifen, which targets the estrogen receptor, and Herceptin (trastuzumab), which focuses on abnormally expressed HER2 receptors. A triple-negative breast cancer diagnosis means the tumor will not respond to hormone therapies or drugs that target the HER2 overexpression, though other medicines are available.

"Not all breast cancers are the same," said medical oncologist Rita Nanda, MD, an expert in the treatment of triple-negative, early onset and hereditary breast cancers. "For many years, there has been a gap in the treatment options available for some types of breast cancers."
UChicago Medicine conducts clinical trials of promising new treatments for triple-negative breast cancer. Our breast cancer experts are part of I-SPY 2, a multi-center clinical trial for women with newly diagnosed, locally advanced breast cancer (Stage II/III). It is designed to identify effective therapies for specific patient subgroups based on the molecular characteristics of their disease. In 2017, I-SPY 2 researchers reported that pembrolizumab, a drug already approved for use in melanoma, lung cancer and other cancers, is effective in treating triple-negative breast cancer.
Old Drugs Bring New Hope
The lack of better medicines for triple-negative breast cancer prompted a team of UChicago Medicine researchers to look for novel drug targets and new ways to disrupt disease-causing pathways. In the process, they found a pair of new weapons, two seasoned drugs that — when tested in mice — produced encouraging results.
"We think we may have found a way to treat resistant breast cancers that currently have no targeted therapy by repurposing two older drugs, metformin and heme, that are already in the marketplace," said the study's senior author Marsha Rosner, PhD, the Charles B. Huggins Professor in the Ben May Department for Cancer Research at the University of Chicago.
Tailored Care for Triple-Negative Breast Cancer
Colleen Bokor was diagnosed with triple-negative breast cancer at the age of 27. This aggressive form of breast cancer does not respond to many common breast cancer medicines, such as hormone therapies. At UChicago Medicine, Bokor received customized care for her case, and participated in a leading-edge clinical trial.
Read Colleen's story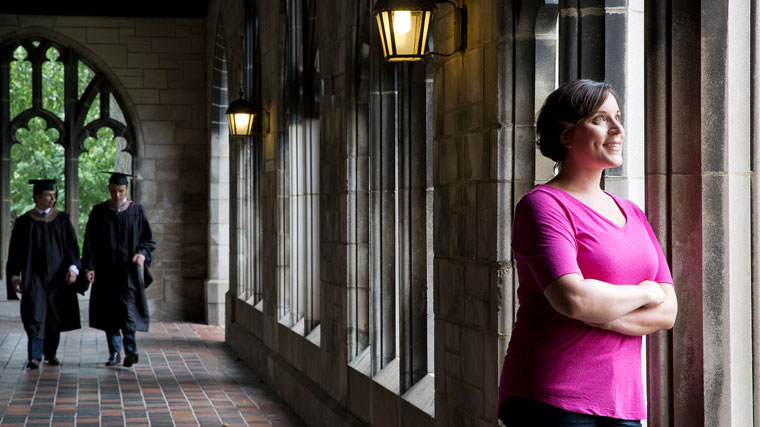 Our Breast Cancer Care Locations
Request an Appointment
The information you provide on this secure form to request an appointment with a UChicago Medicine breast cancer expert will enable us to assist you as efficiently as possible. A representative will contact you within one to two business days to help you schedule an appointment.
You can also make an appointment with our providers by:
– Scheduling a virtual video visit to see a provider from the comfort of your home
– Newly diagnosed patients can schedule a 15-minute introductory Express Expert Cancer Opinion virtual session at no cost
– Requesting an online second opinion from our specialists
To speak to someone directly, please call 1-855-702-8222. If you have symptoms of an urgent nature, please call your doctor or go to the emergency room immediately.
For Referring Physicians
To refer a patient for breast cancer care, please call UCM Physician Connect at 1-800-824-2282.