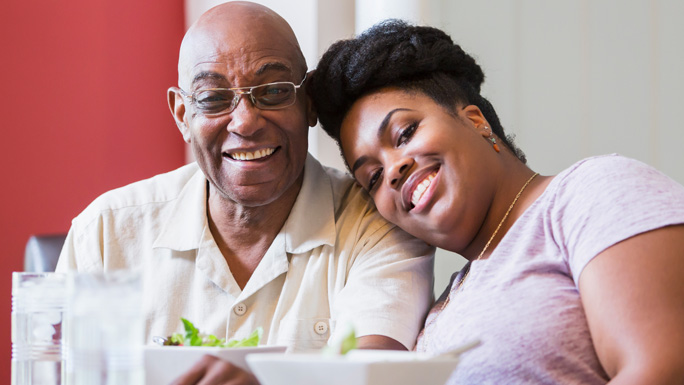 Support for Caregivers
Caring for a loved one with cancer can often feel confusing and overwhelming. The supportive oncology team at the University of Chicago Medicine is here to help. We've witnessed first-hand the important and vital role that caregivers play in a patient's treatment team. We are committed to providing you with the information, education, support and services you need to provide emotional and physical care to your loved one, as well as to help yourself through this demanding time.
Common Concerns of Caregivers
Below is some advice on how to address some common challenges that many caregivers are faced with during and after a loved one's cancer treatment:
Additional Resources for Caregivers
Caregivers can find a lot of information and support from national and local organizations devoted to helping people with cancer and their loved ones.
The following organizations in the Chicago area offer support groups, social activities, healthy lifestyle activities, exercise sessions, educational workshops and other resources to anyone impacted by cancer, including caregivers:
Caregivers can also find helpful information and advice online. Here are four reputable sources:
Contact the Supportive Oncology Team
The Supportive Oncology team is available to provide a range of services to cancer patients, caregivers and families, from mental health and nutrition counseling, to answering questions about financial concerns and arranging at-home care.
Contact Us
The Coleman Foundation Supportive Oncology Outpatient Care Suite
5758 S. Maryland Ave.
6th Floor, 6F
Chicago, IL 60637
773-702-8845