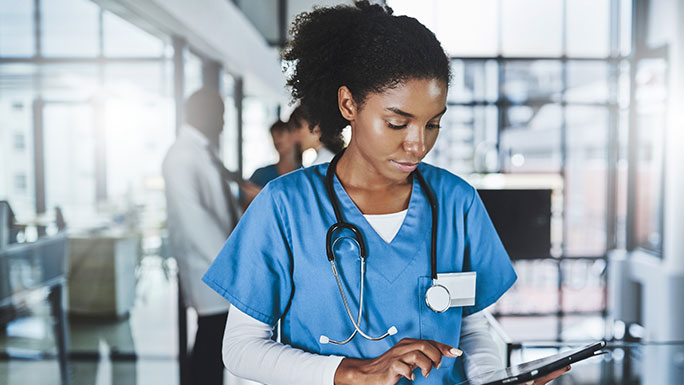 Save a Trip with an E-Visit
COVID-19 Screening
If you are concerned that you may have symptoms of coronavirus (COVID-19) or flu, please do not schedule an in-person visit. Call our telemedicine hotline at 773-702-2800 or complete an e-visit through your MyChart account.
Our e-visit service is an online messaging tool accessed through MyChart that allows you to communicate with and receive certain medical services from UChicago Medicine clinicians.
Our e-visit service is available for the following conditions:
Back pain
Cough
Headache
Sexually transmitted infections (STIs), for direct-to-lab screening
Urinary tract infection (UTI)
Vaginitis (vaginal discharge)
To use the e-visit service, you must:
Be at least 18 years old
Be a patient with UChicago Medicine who is located in the state of Illinois
Have had an office visit at our either DCAM Primary Care Clinic within the last three years or at our DCAM Gynecology Clinic within the last year
How Do E-Visits Work?
E-visits are available through your MyChart account.
To use the e-visit service, you will be required to complete an online questionnaire based on your medical condition. Within one business day after you submit your completed questionnaire, your responses will be reviewed, and one of our clinicians will communicate with you via the secure MyChart Med Advice Message service. E-visits are managed from 8 a.m. to 5 p.m. Monday through Friday.
Based on your answers to the questionnaire, the clinician may cancel your e-visit and recommend that you contact your medical provider and possibly schedule an in-person visit to evaluate your condition. If we cancel your e-visit, you will not be charged.
E-Visit Billing
If you have insurance coverage, please be sure you have added it to your MyChart account. We will bill your insurance. If there is any remaining balance that is due from you, we will send it to you in a statement. You will be able to see your statement and pay the open balance in your MyChart account.

If you do not have insurance or are self-pay, you may be charged up to $113 for this visit, depending on the level of service provided. When you submit your debit or credit card information, we will put an authorization hold on your credit card for $113. You will not be charged until we have completed your e-visit. Depending on the complexity of your e-visit, the final charge will be either $43, $72 or $113. The card used to authorize the e-visit will not be charged until your responses have been reviewed, responded to, and completed.

If our e-visit care team decides that you need a different type of visit to address your symptoms, you will not be charged for this e-visit.
For medical emergencies, call 911 or go to your nearest emergency room.