What is Advance Care Planning?
Advance care planning is the process of taking time to decide & share what is important to you and what you want for your future medical care. Advance care planning is important in case you are not able to make your own decisions because of an accident or illness. Advance care planning is not a decision made one time – it happens over your lifetime as goals and values change.
An Advance Care Plan is recommended for adults at any age (greater than 18) and at any stage of illness or health. No one knows the future, so it is best to be prepared. The easiest time to talk about your Advance Care Plan is before illness or injury, when you have time to talk about and reflect with those you trust.
Resources to Help You Plan Ahead
These resources from the State of Illinois and UChicago Medicine may be helpful as you create an Advance Care Plan.
Your Guide for Advance Care Planning
Use the Advance Care Planning guide below to help you think about your values and what types of health care you would want if you were unable to speak for yourself in case of accident or illness. The guide provides tips for talking with those you love and trust and Advance Care Planning.
Watch this brief video that walks families through different situations that show the importance of identifying someone to talk on your behalf when you are not able to speak.
Hey, Dad. I'm back from the store. Got everything on the list. Well, except they were sold out of Rocky Road.

You didn't my ice cream?

No, I'm just messing with you. It's in there.

You're funny, huh?

Hey, Dad, I noticed the house next door is for sale. What happened to Mr. and Mrs. Anderson?

I didn't tell you? Mrs. Anderson had a really bad stroke.

Oh, no. A stroke? Is she OK?

Well, she's alive. But she's been on life support for like two months. And Mr. Anderson, well, the bills keep piling up so he put it up for sale.

Wow. You think she's going to make it?

I mean, the doctors think so, but they doubt that she'll ever walk or talk again.

Jeez. I can't imagine having to live like that. Can you dad?

I don't know. I mean, I don't even want to think about it. Let's just put the groceries up and let's talk about something else.

Nobody likes to think about being sick, but serious illness happens to us all sooner or later. Life is unpredictable and illness and injury often come without warning. But what is for certain is that we will all face a time when we can't speak for ourselves. Unfortunately, most patients who are very ill or injured will lose the ability to communicate their opinions.

However, important choices still need to be made when we, as health care providers, are caring for our sickest patients. These decisions have serious consequences and can be hard to predict.

Your brother can't swallow. Do you think he would want a feeding tube?

Would your mother want CPR if her heart stopped?

Do you think your husband would want to be on a ventilator?

When these decisions need to be made about your care, who will speak for you and what will they say? Do they know what you'd want done and what you wouldn't want? Do they know what's important to you? And do you know? When that time comes, a surrogate or proxy will need to speak for you. Now is when you have the power to decide who you want that person to be.

This person, your person, is what we call a Medical POA or Healthcare Power of Attorney. You can quickly select your Healthcare POA today, and it's easy to do.

Who will speak for you and do they know what matters to you?

A Medical or Healthcare Power of Attorney or POA is like your emergency contact person, but so much more. A Healthcare POW, also called a Medical Proxy, or a Surrogate Decision Maker, is the person you believe knows you so well they could make critical decisions for you if you are unable to make them for yourself.

You might not be able to communicate your wishes when important medical decisions need to be made. If you are in an accident, become very ill, or undergo surgery, a POA is the person you trust who will honor your values and preferences for medical care.

Adults have the right to express their choice of POA using a simple legal document. For people who did not choose a POA, an alternate decision maker will be used by your healthcare team based on your state's laws to make medical decisions on your behalf if you cannot make them for yourself.

Patience without Healthcare POAs can get their needs overlooked, making it difficult for a medical team to know what's right when we have to make critical decisions. Most people never expect to be in a situation where they are unconscious or confused, but it happens all the time.

When patients can't talk, it's hard as a doctor to know the right thing to do because the patient can't tell me their wishes.

Hey, Son, you got a minute?

Sure, Mom. What's up?

Well, I know you don't like to think about this anymore, but when I had that heart attack last year and was in the hospital, I've had a lot of thinking to do since then in that I want to talk to you about something that's very important to me.

That was a scary time. Mom, we thought we were going to lose you. Yeah, I still hate to even think about it. But why are you bringing this up now? You're a survivor.

Well, I know, but I haven't talked to you and your father about this before, but when I was in the hospital on that ventilator, it was very hard on my body. I know I'm OK now, but things could have been very different, you know. And I think God every day that I'm still here because I could not have pulled through.

Dad and I are grateful, too. You gave us a real scare.

I'm glad I'm OK now. But I might not be as fortunate next time. So what I'm trying to say is, I don't want to be on life support if this happens again.

OK. But why are we talking about this now?

Now is the time to have this conversation when we are not under stress our time pressure. I want to make you my Medical Power of Attorney. And since you know what I want, then you can tell the doctor and let them know if this should happen again because I believe that if God wants me on this earth, He'll protect me. And if I need life support, it's time. So please, let me go.

I respect your decision, Mom. I love you.

I love you, too, Son.

When decisions need to be made quickly, having a POA is critical, especially when there are multiple family members with different opinions or who don't physically live in the same place or communicate often. Choosing a healthcare POA is an act of love. It takes the burden off your family to try to guess your wishes if you were to become seriously ill.

Choosing a Medical Power of Attorney may be easy, but it's often not discussed until it's too late. A POA is your person. Selecting your person is simple and can be done for free at home-- and, you don't need a lawyer. Simply search for your state's Healthcare POA form online or ask your care team for help. Then, fill out the form and share it with your person and medical providers.

This person will be asked to make medical decisions on your behalf if you cannot make them for yourself. Your Medical POA does not have to be a family member. Whoever you trust and knows you well is a great choice.

Over half of patients hospitalized with serious illness will need a proxy to speak for them when decisions are being made about life support. So choose your POA today, and make sure someone you trust is speaking for you when it matters most.

Your Healthcare Power of Attorney or POA is your person.

Someone you know who has only your best interests in their heart.

Someone who will speak for you when you can't speak for yourself.

Hey, doc. How's my dad doing? Do you think he's going to make it?

Well, I don't have great news. Your father's very sick and I don't think he's going to be able to take care of himself again.

I see. You know, I thought the news would be something hard to hear like that.

We have some really important decisions to make about his care. Had he ever talked to you about what he would want if he was sick like this?

Yeah, you know, it was a difficult conversation and he made it very clear what he would want.

Designate your Healthcare POA today and let your voice be heard.

[MUSIC PLAYING]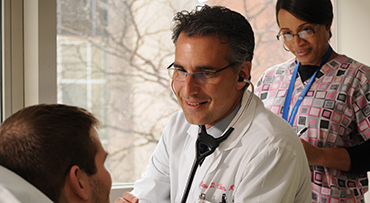 Patient Information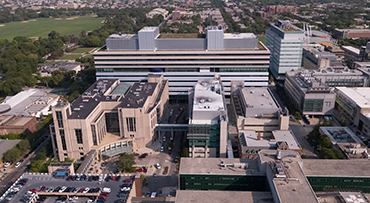 Directions & Maps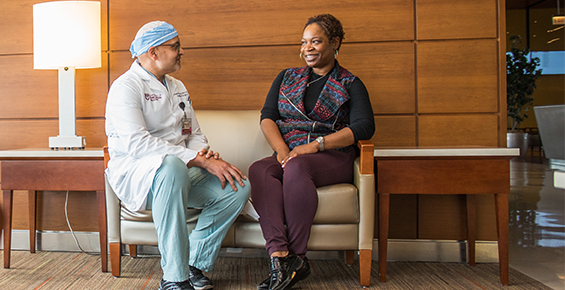 Find a Physician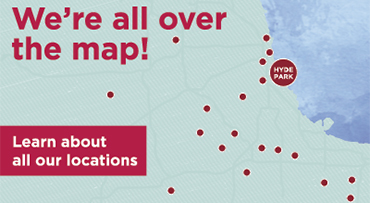 Our Locations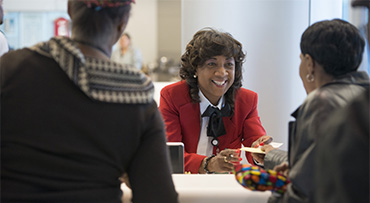 Information for Visitors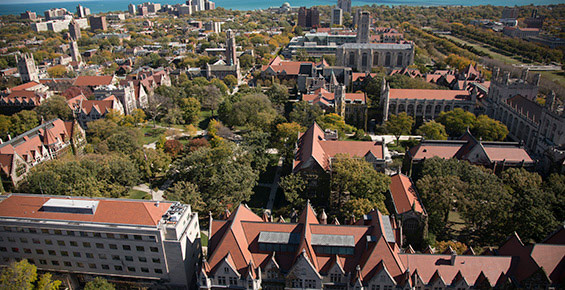 Our Neighborhood & City