Skip to content
Trauma team takes on violence as a public health issue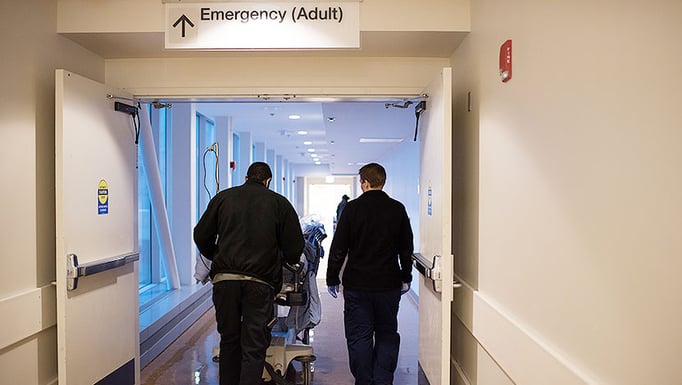 With the launch of Level 1 adult trauma services on May 1, 2018, UChicago Medicine now offers the highest level of care for life-threatening injuries. For the physicians, nurses and clinicians who are involved in a trauma care, it's also a unique opportunity to develop a comprehensive and integrated program to break the cycle of gun violence on the South Side.
"Obviously it's a huge job to stand up a Level 1 trauma center from the ground up," said Selwyn Rogers Jr., MD, MPH, director of the University of Chicago Medicine's new Level 1 Adult Trauma Center and chief of trauma and acute care surgery. "But it can't be the only solution."
For Rogers, filling the 27-year absence of adult trauma care on Chicago's South Side is part of a much larger mission: reduce the violence that has left residents devastated and a generation traumatized.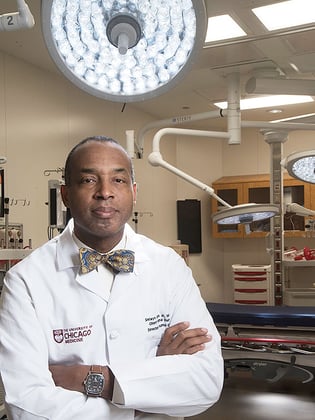 "I attend a community event here on the South Side and there might be 100 people in the room, half of whom know someone who's been killed by gun violence," said Rogers, who also serves as executive vice president for community health engagement. "What does that do to someone's psyche? What does that do to their sense of wellness?"
These are questions Rogers has weighed heavily as he has brought together a multidisciplinary team of surgeons and recovery experts and joined forces with innovators across the University to combat gun violence. Although most of the patients UChicago Medicine treats won't be gunshot victims — the most common life-threatening injuries that bring people to any trauma center are car accidents and falls — many will be.
"If we don't address violence as a public health issue," Rogers said, "and deal with its root causes — the impact of trauma over the life cycle, the lived experiences of communities that are chronically disinvested in, and the resulting poverty, discrimination, and lack of economic opportunity — we will continue to see this problem of intentional violence manifest itself."
The father of three sons, ages 15, 18 and 22, he often reflects on how environment shapes trajectory. He thinks about how his youngest, a high school sophomore, called him up in a panic because he didn't yet know what his college major was going to be.
"The point is, my son is future oriented," Rogers said. "He's traveled, he's thinking about what's next. I meet another 15-year-old in Englewood, lives 2.3 miles from Lake Michigan and he's never seen the lake, never been to the Magnificent Mile. Tell me his future orientation compared to my son's. How can you imagine a world or how can you be what you can't see? In some ways, that's one of our greatest challenges because we are likely wasting generations of young people who don't become their best selves.
"Now, those are all big things," Rogers said. "But, as Daniel Burnham once said, 'Make no little plans; they have no magic to stir men's — 'and women's,' Rogers added — blood.'"
Breaking the cycle of violence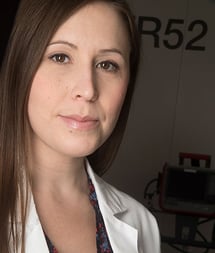 It's a rallying cry that has resounded loud and clear among his trauma surgery team. Joining UChicago Medicine from cities such as Flint, Michigan; Los Angeles; and Cleveland, all besieged by violence of their own, many have come to the South Side frustrated by what they see as a disconnect between what they do in the operating room and the situations that bring patients there in the first place.
"It's very easy for us as trauma surgeons to just operate on people, take care of them in the ICU, and leave it at that," said Jennifer Cone, MD, MHS, a Chicago native who recently completed her surgical fellowship at Los Angeles County Medical Center. "But that's not fixing anything when we get the same patients in over and over."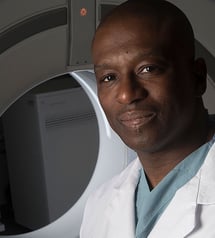 Military veteran Kenneth Wilson, MD, agrees. "My entire surgical career I've struggled with the fact that we've gotten very good at fixing the physiology as a consequence of trauma — and often pat ourselves on the back — but we've never tackled the psychology of what gets you into that situation."
With Rogers at the helm, they're taking a different approach. "One of our roles really is to partner with the community, to gain their trust and help build those bridges out of the cycles of violence," Cone said. What that ultimately looks like — she mentions initiatives that she saw work in Los Angeles, such as bringing together rival gang members for vocational training or providing free tattoo removal for individuals wanting to shed gang symbols — depends on local needs.
"We have an incredible opportunity at the University of Chicago Medicine to partner with the communities that we serve to make a positive, lasting impact on the health of the population," Rogers said. "And if we can actually narrow a 16-year mortality gap between those of our citizens who live in the Loop versus those who live in Washington Park, that would be an amazing accomplishment."
A community mobilized
The community is ready. Over the past two decades, local leaders have fought hard to bring adult trauma care to the South Side. The outcry reached fever pitch in August 2010 when Damian Turner, an 18-year-old activist, was gunned down in a drive-by shooting several blocks from the UChicago Medicine campus. Paramedics took him to the nearest adult trauma center, more than nine miles away. According to news reports, he was pronounced dead about 90 minutes after the shooting.
"There was a lot of frustration and anger within the community," said Rogers, who came to Chicago from the University of Texas Medical Branch in Galveston, where he served as vice president and chief medical officer. Once UChicago Medicine made the decision to offer adult trauma services, however, residents have fueled its creation with "incredible passion."
"You can really feel a sense of community around this," Rogers said, explaining that more than 100 individuals applied to join UChicago Medicine's 20-person Community Advisory Council, a task force designed to keep community health needs at the forefront. Rogers talks about running into a worker who suggested that his facilities team could possibly assist recovering trauma patients who needed help developing work skills. Then there was 79-year-old Paul Willis, a produce seller on Ellis Avenue. Willis, who passed away earlier this spring, had offered, "Dr. Rogers, if any of your patients ever need some fresh fruits and vegetables, I'm here for you."
"I've been struck by the incredible amount of pride and resilience here," said Rogers, who has spent many hours in the past months doing listening tours around the South Side.
As far as bringing adult trauma care to UChicago, it's time, he said. "Where else in America is there a top-notch medical school and not a trauma center? We're fixing that aberration — and we're going to do it in a dramatic way with the best intentions based on the best available evidence in the 21st century."
Changing trajectories
So, what exactly does that vision look like in practice?
"Obviously, we'll focus on restoring peoples' physiology," Rogers said, "but entry starts off with a conversation, not judgment. A few simple words: 'How can I help?'"
It's a fleeting moment that can be transformative, particularly for someone who's grown up in a traumatic environment.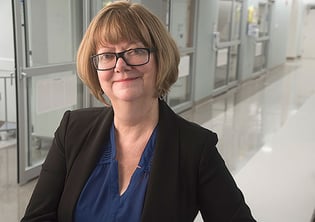 "Many of these kids coming in are surrounded by neighborhood violence, many suffering from post-traumatic stress disorder," said Debra Allen, MSN, RN, clinical director of trauma services. "There is a moment of opportunity — and this is rare in a person's life — where we can change the path they're on. One of those moments is when people are injured."
Holistic care is critical. "Getting shot can be the point at which someone either becomes street-involved and wants to retaliate, or they want to heal and move forward in their life," said David Crump, a nationally recognized violence recovery expert. After more than three decades as a violence interrupter and trauma responder on the streets of Boston, Crump was recruited to UChicago Medicine last summer to launch the trauma center's Violence Recovery Program. Due to family reasons, he recently returned to Boston. However, "Crump's vision and engagement with the communities on the South Side have been pivotal to creating the structure of our Violence Recovery Program," Rogers said. "We will continue to build upon his conceptual framework as we build out the processes internally for our clinical care of patients and extend holistic recovery with our community partners."
Crump boils violence prevention down to one basic principle: show up in peoples' lives. That means caring for victims of violence and their families from the moment they arrive to long after they are discharged, opening doors to social services, mental health care, pastoral care, vocational resources and other support.
To this end, Crump forged connections with several local organizations, including Chicago Survivors, the Heartland Alliance, and the YMCA. At the end of last year, the trauma team and University faculty from medicine, law and history came together with more than 100 community partners at the Gary Comer Youth Center in the Greater Grand Crossing neighborhood to begin shaping a hospital-based violence recovery program designed for the South Side.
Mental wellness emerged as a key focus. "We know that after trauma, it doesn't just affect the individual who has been traumatized, but also close contacts and friends," Rogers said. He pointed to one heartbreaking example among far too many: the tragic deaths of two young South Side girls, Takiya Holmes, 11, and Kanari Gentry-Bowers, 12, both shot by stray bullets in separate incidents on February 11, 2017.
"What's the effect on their peers as they move forward?" he asked. "Where does their hope for a better day come from?"
If my job is only to put sutures in damaged bodies after bullets traverse them, I'm missing my calling.
Finding a calling
For Rogers, wrestling with such questions is now part of practicing medicine, but that wasn't always the case. Raised in St. Thomas in the U.S. Virgin Islands, he was drawn to the idea of "science and service" early on. He initially planned to be a high school biology teacher, then gravitated toward medicine as a Harvard undergraduate, eventually settling on surgery.
"I'm incredibly goal-oriented," Rogers said. "When I was in medical school, the idea of managing someone for the rest of their life with diabetes or hypertension did not appeal to me. I would think, 'What are we gonna fix?' In surgery, there's a problem you diagnose and a solution you plan. Solutions have a beginning, a middle and an end. When you're done with the operation, you look at the outcome and get feedback. I love that."
As a young trauma surgeon in Boston, he had seemingly found the perfect blend of solution and service — but something gnawed at him.
"Everybody who came in shot looked like me," he said. "Black and brown people were disproportionately the victims of violence. That made me question: If my job is only to put sutures in damaged bodies after bullets traverse them, I'm missing my calling.
"That was the genesis of this big idea that perhaps we can look upstream and prevent people from being thrown into the water in the first place, rather than waiting till we have to pull them out after they've been shot."
Rogers went on to become a health disparities researcher and renowned surgeon. He served as chair of surgery at Temple University School of Medicine and division chief of trauma, burns and surgical care at Harvard-affiliated Brigham and Women's Hospital in Boston, where he launched the Center for Surgery and Public Health, created to track surgical care quality around the country and globe. His focus on improving outcomes, particularly for underserved populations and victims of violence, made leading UChicago Medicine's trauma center an ideal next challenge.
"We want our trauma center to be a leader in thinking about violence," said Kenneth S. Polonsky, MD, dean of the Biological Sciences Division and the Pritzker School of Medicine and executive vice president for medical affairs for the University of Chicago. "How can you prevent it? How can you identify people who are at risk? How can you reduce the risk of recurrence in people who have already been involved? Dr. Rogers is extraordinarily well-qualified for that."
All hands on deck
Just as combating violence requires "all hands on deck," Rogers said, the same is true for creating a world-class trauma hospital. From designing a system of comprehensive care to implementing
Trauma is hospital-wide, so it affects every employee here.
"I love to say that this will lift all our boats," he said, explaining how trauma care fosters a greater level of excellence across the entire medical system. In December, the medical center opened its new $39 million adult emergency department. The ED is the primary entry point for trauma patients, who are moved to other parts of the hospital once stabilized. Designed to dramatically improve speed and efficiency, the state-of-the-art facility has three rapid assessment bays for initial physician screenings; four specialized bays for stroke, heart and trauma patients; and 24/7 emergency radiology services, a first for the hospital and a significant improvement over prior state.
The addition of Level 1 adult trauma services builds on these advancements, bringing with it a culture that demands physicians, nurses, food service, facilities and other staff be at the top of their game. Adult trauma also builds on UChicago Medicine's existing Level 1 pediatric trauma program and its Burn and Complex Wound Center.
"Trauma is hospital-wide, so it affects every employee here," Allen said. "Everyone will be involved in caring for these patients. For us to be successful, we have to have everyone on board and working together for a common goal."
If we cannot lift up those voices, if a great research university like the University of Chicago can't take on big problems, what is our calling?
Transcending trauma
Achieving that goal means reaching far beyond hospital walls. "The University of Chicago Medicine and the University of Chicago have a tremendous opportunity to bridge biomedical sciences, social sciences, social work, law and public policy as we craft a uniquely Chicago way forward to advance knowledge and make impact in our communities," Rogers said. "We have an opportunity to draw on all of those parts of the academy to think about intersectional solutions to these complex problems."
"The opening of the trauma center reflects what can be accomplished when the University, UChicago Medicine and the community come together to work toward common goals," said Derek Douglas, the University's vice president for civic engagement and external affairs. "In that same spirit of partnership, the University is leveraging its strengths in education, research, innovation and community engagement to identify ways to prevent violence."
Many University faculty already see Rogers as an indispensable partner. "The trauma center isn't a place, it's a network," said Kam Buckner, lecturer in public policy studies in the College. Last year, he and Rogers co-taught a field research course for third- and fourth-year public policy majors that focused on health care disparities, specifically differences in trauma and life expectancy between the South Side and downtown Chicago. With his big-picture approach to trauma, Rogers brought real-life pragmatism to public policy teaching. As one student told Buckner, the course "completely changed the way she thinks about how to invest in communities."
Because Rogers knows there is no quick fix to stemming violence on the South Side, he keeps pushing the conversation. Through the MacLean Center for Clinical Medical Ethics, the trauma center is co-sponsoring a yearlong lecture series that brings together researchers and community leaders to explore issues in violence, trauma and trauma surgery. Among the topics: the use of geographic information systems in trauma research, violence across generations and the role of faith communities.
"We have an opportunity to do something transformative here on the South Side," said Rogers, who aims to create models of violence prevention that can be replicated nationally and position the University as a thought leader. "I'm trying to challenge people to think differently. Certainly, UChicago Medicine and UChicago cannot do it by ourselves, but we have powerful voices. When you think of that 15-year-old kid in Englewood, what voice does he have? If we cannot lift up those voices, if a great research university like the University of Chicago can't take on big problems, what is our calling?"
For Rogers, it's a calling as clear as his response: make no little plans.
Trauma and Violence Recovery Articles