Skip to content
Four Comer Children's specialties ranked among nation's best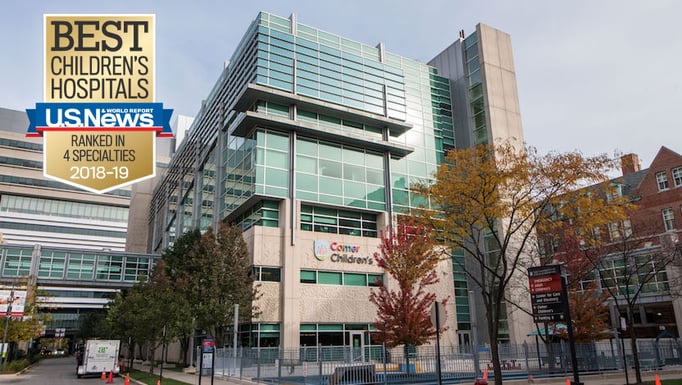 The University of Chicago Medicine Comer Children's Hospital has been ranked among the best nationwide in four pediatric specialties in U.S. News & World Report's 2018-19 "Best Children's Hospitals" report, placing in orthopedics, pulmonology, diabetes and endocrinology , and gastroenterology and GI surgery.
Of the 189 children's hospitals surveyed by USNWR, 86 facilities were ranked among the top 50 in at least one specialty.
"This year's results represent an improvement over last year, when Comer Children's ranked in only one specialty, neurology and neurosurgery," said John M. Cunningham MD, George M. Eisenberg Professor and chair of the Department of Pediatrics and physician-in-chief at Comer Children's Hospital. "We will continue to seek ways to provide the highest quality of care to our patients and their families, many of whom come from across the country and around the world to receive specialty care, and anticipate a lift in next year's rankings after gaining Magnet Recognition in April 2018 by the American Nurses Credentialing Center."
U.S. News explains its methodology in detail and lists full rankings online at usnews.com.
Pediatric Articles & News