Skip to content
​App tested at Comer Children's aims to help parents track progress of NICU preemies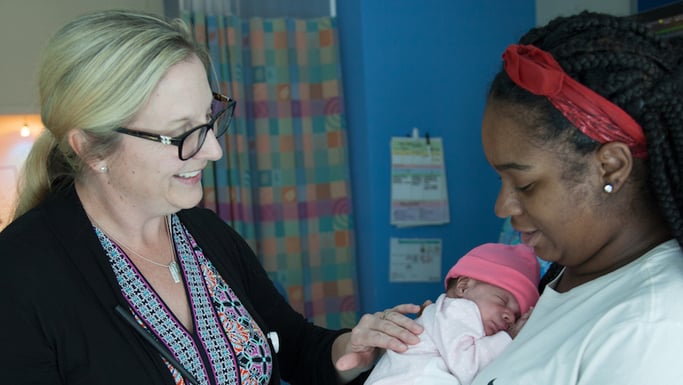 Neonatologist Bree Andrews, left, speaks with new parent Mayela Sales-Burton about the PreeMe+You app she used for her children in the Comer Children's NICU.
A new app used to help parents of premature infants communicate and track their babies' progress in the neonatal intensive care unit (NICU) has been advanced and tested by researchers at the University of Chicago Medicine in collaboration with PreeMe+You, a social benefit health start-up.
Neonatologist Bree Andrews, MD, MPH, at Comer Children's Hospital and medical anthropologist Yaya Ren, PhD, JD, developed PreeMe+You to help guide NICU families through the overwhelming experience of having a premature infant, or preemie. Their work in the NICU revealed that gaps in patient communication with care teams were stressful to families and difficult to harmonize. This is due to the complex nature of NICU medicine, time pressures, and the rollercoaster emotional journeys of families.
"Some babies are in the NICU for many weeks, yet their contact with the medical team is often brief," says Andrews. "Besides having a bedside nurse, that leaves a lot of empty time in the NICU that could be utilized to better help families understand what's going on with their babies."
To use the app, a parent creates an account and answers prompted questions about their baby's five important body functions, or biomarkers: breathing, feeding, temperature control, sleeping and growth. The app, in turn, communicates how the medical team is caring for the preemie in real time and helps parents track their baby's NICU journey, giving them a tool to always be on the same page as their medical team. In addition, the app provides curated educational information synchronized to the baby's specific stage for each biomarker. This tells parents what progress means for their baby's individual development.
"Our goal is not to replace medical health care with technology," says Ren, "but we want to guide and reclaim meaningful, empowering, and supportive human communication and interactions between NICU families and medical staff that can be easily lost in a medical crisis."
Andrews has used the app with more than 75 families at Comer Children's and says she found it most successful with families who have babies with the biggest challenges and complications. The researchers say one goal of the app is to help families gain a sense of stability amidst a time that, for many, is filled with uncertainties.
"When people are in crisis, they need some scaffolding to help hold them up in a way that feels good for them," says Ren.
The researchers anticipate that within the year, the app will be available for iPhone and Android phones. They also designed it with the goal of being used in any NICU, anywhere in the world. More information about the app is available at https://preemeandyou.com.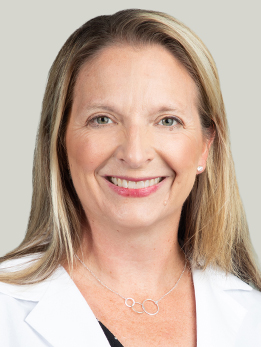 Bree Andrews, MD, MPH
Bree Andrews, MD, MPH, specializes in the complex care of infants in the neonatal intensive care unit (NICU). She also provides comprehensive primary care for former NICU patients and — in some instances — their siblings.
Learn more about Dr. Andrews