Skip to content
Get SMART: New Year's tips from a primary care doctor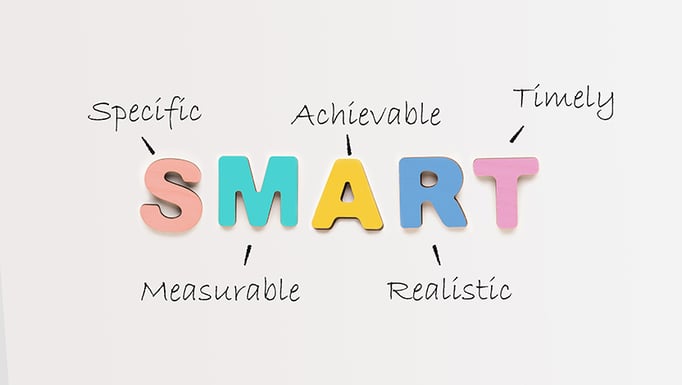 With every new year comes New Year's resolutions. Resolutions are a great way to assess your health and fitness goals and create a plan to encourage you all year long. In 2023, turn your resolutions into measurable and actionable SMART goals.
Melchor Paulo Aranas, MD*, is a UChicago Medicine Medical Group physician double-board certified in family medicine and obesity medicine and holds a certificate in Nutrition Science from Stanford University School of Medicine. His practice focuses on helping patients improve their long-term health; preventing or managing chronic diseases such as hypertension, diabetes and asthma; and assisting patients in achieving their weight management goals.
He offers some tips to get – and stay – on track this upcoming year.
"When thinking about our goals for the coming year, we should always think SMART," Aranas said. "Follow these simple steps in making your New Year's resolutions and I guarantee you are in for a better year in 2023."
What exactly are SMART goals?
S is for Specific. A lot of goals can be vague, such as "I want to be healthy" or "I want to feel more energetic. " A more specific goal would be, "I want to eat healthier in 2023." Here are some tips:
Limit ultra-processed foods and refined carbohydrates like those found in packaged foods and sodas.
Choose more nutrient-dense foods like whole grains, fruits and non- starchy vegetables to fill your plate. This will help you feel fuller throughout the day and provide your body with vitamins and minerals.
M is for Measurable. Setting goals that are measurable keeps you accountable and allows you to look back on your progress. Technology like smart watches and apps are helpful tools that allow you to measure and track data that can be helpful in maintaining good health. Measurable goals can look like this:
Take 5,000 steps a day and 10,000 steps a day on the weekend.
Get six to eight hours of sleep every night.
Enter your information in your smartwatch (or even a notebook) to measure your goals.
A is for Achievable. Examine how confident you are in setting your goal. For example, while cutting out all fast food and restaurant meals isn't realistic, planning to cook at least three meals at home each week is much more realistic. Setting yourself up to succeed will help you achieve your New Year's goal. Here are a few "achievable" goals:
Instead of thinking "I want to be healthy in 2023" make an appointment with your primary care physician for a checkup and to make sure you are up to date on screening tests and immunizations.
Rather than saying to yourself "I want to be more mindful this year" try setting aside just 10 minutes a few times a week to meditiate or journal.
R is for Relevant. Always ask yourself the reasons why you are setting a particular goal, especially fitness and weight-loss related goals. Are you training to participate in the 2023 Chicago Marathon, or maybe your first 5K? Are you concerned about elevated blood pressure or blood sugar levels? Do you want to improve your core strength and sense of balance before a hiking trip? Do you want to keep up with your grandchildren? Make sure your reasons for starting are healthy and relevant to you.
T is for Timely. Having a timeline and end-date for goals makes them timely and prevents you from working toward a lofty goal that you might hit "one day." Consider breaking up your New Year's resolution into short term goals. This will not only help set you up for even more goals in the future but will help you mentally reward yourself too. Rather than thinking, "I am going to work out every day in 2023" consider some bite-size goals like:
Working out one day a week for six weeks
Running two miles two times a week for two months
Paulo Aranas, MD, is a UChicago Medicine Medical Group physician whose office is located at UChicago Medicine at Ingalls-Tinley Park.
*Physicians who provide services at UChicago Medicine Ingalls Memorial are independent physicians with privileges at the hospital. Independent physicians are neither employees nor agents of UChicago Medicine Ingalls Memorial, the University of Chicago, or the University of Chicago Medical Center.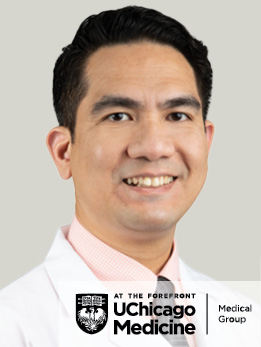 Melchor Paulo Aranas, MD
Melchor Paulo Aranas, MD, is a UChicago Medicine Medical Group physician board certified in both family medicine and obesity medicine.
Learn more about Dr. Aranas
Health and Wellness Related Articles