Skip to content
U.S. News & World Report ranks Pritzker School of Medicine No. 18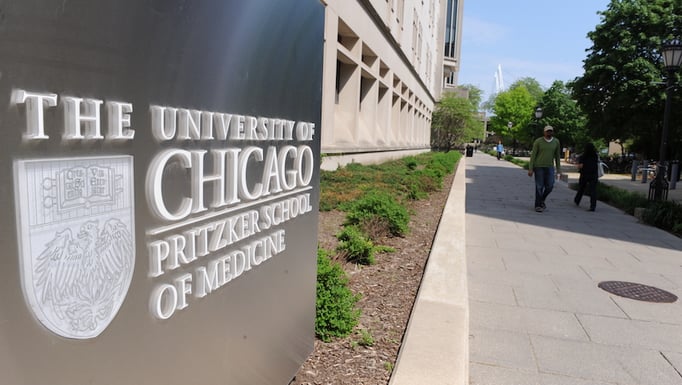 U.S. News & World Report has just released their latest surveys of the nation's medical schools, and the results are being made public today.
This year's rankings evaluated research and primary care training programs at medical schools. The University of Chicago Pritzker School of Medicine ranked No. 18 in research, up two places from last year. Pritzker ranked No. 61 in primary care, down from No. 30 last year.
Earlier this year, Pritzker announced that it would not participate in U.S. News' annual rankings due to concerns about the publication's methodology and the impact the ratings system has on ensuring equity in medical education, along with several other peer institutions. For schools that did not participate by submitting statistical data, U.S. News used previously submitted surveys and publicly available metrics from the National Institutes of Health for this year's rankings.
As part of a commitment to transparency, Pritzker has posted relevant metrics for applicants to research-intensive medical school, aligned with the medical school missions proposed by current and former UChicago medical education leaders in a recent JAMA editorial.
U.S. News ranks the nation's biological sciences graduate programs every four years. In the most recent rankings last year, the UChicago Biological Sciences Division's overall doctoral programs placed No. 11 out of 290 institutions rated.
To see the full list of graduate school rankings, please visit usnews.com/grad.
News from UChicago Medicine