Skip to content
UChicago Medicine Pharmacy named a Center of Excellence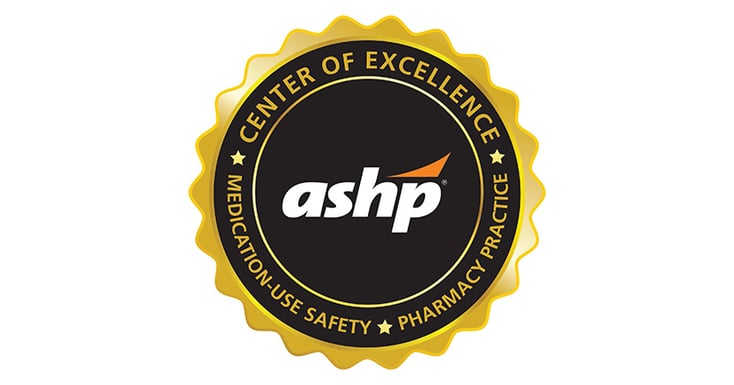 The University of Chicago Medicine's Pharmacy Department has been designated as a Center of Excellence in Medication-Use Safety and Pharmacy Practice by the American Society of Health System Pharmacists (ASHP), one of the highest recognitions in the U.S. for patient medication safety and quality of care.
UChicago Medicine is the only center in Illinois to receive this designation and only one of four in the country.
ASHP is the largest association of pharmacy professionals and has championed innovation in pharmacy practice for more than 80 years. The designation recognizes that UChicago Medicine utilizes best practices, displays a commitment to excellence and continuous quality improvement, and offers patients innovative pharmacy practices that lead to improved patient outcomes.
"This is a huge accomplishment for the department. There is a great sense of pride in having all of the team's efforts to create a standardized program recognized by one of the leading organizations in pharmacy practice. This accreditation showcases all of the important work the pharmacy team does, and the focus on quality and safety for patients." said Denise Scarpelli, PharmD, MBA, Vice President, Chief Pharmacy Officer.
As part of the accreditation process, UChicago Medicine Pharmacy met more than 100 rigorous standards, and participated in a weeklong on-site survey. The review examined multidisciplinary collaborations in both inpatient and outpatient settings across the organization to ensure that patients receive the best and most accurate care throughout their health journey.
"It's important to recognize the entire team's role in achieving this accreditation. This achievement was made possible by everyone, ranging from the pharmacy technicians to our physician partners who outlined the positive impact the Pharmacy team has on the organization," said Charlene Hope, PharmD, MS, CPPS, CPHQ, Chief Pharmacy Quality & Safety Officer.
As one of just four centers of excellence nationwide, UChicago Medicine serves as a leader among other health systems. This designation highlights the robust training of the pharmacy department, the high-quality care that patients receive, and UChicago Medicine's commitment to innovation and pharmacy excellence.
"As an organization, this accreditation helps us to stay cognizant of opportunities to continuously improve. Through having set standards, we are better able to recognize the best ways to run the pharmacy department from a national accrediting body," said Seth Hartman, PharmD, MBA, Executive Director, Enterprise Pharmacy Informatics and Clinical Communications.
News from UChicago Medicine