Skip to content
Tyler Bauer to oversee UChicago Medicine ambulatory operations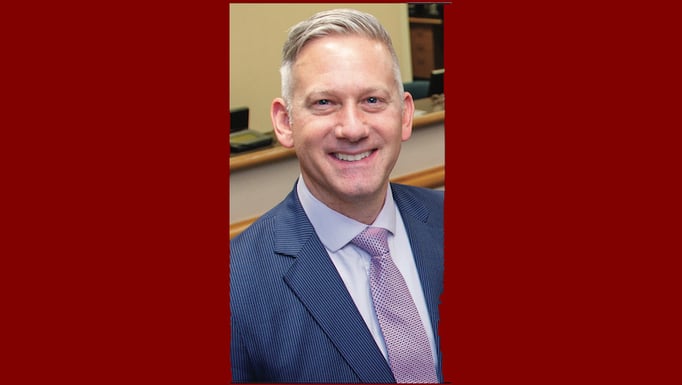 Tyler Bauer has more than 25 years of clinical, operational and strategic management experience in the healthcare industry.
Tyler Bauer, an accomplished leader with more than 25 years of clinical, operational and strategic management experience in the healthcare industry, has been named Senior Vice President for System Ambulatory Operations at the University of Chicago Medicine, starting June 5, 2023.
Bauer will be responsible for creating a unified ambulatory network, consistent operational and care delivery models, and excellent patient and clinician experiences across the UChicago Medicine health system. He will support UChicago Medicine's growth strategy with oversight for the operations of its ambulatory physician practices, including those on the main medical campus in the Hyde Park neighborhood on Chicago's South Side and off-site locations in River East, South Loop, Dearborn Station and Orland Park. That also extends to the Care Network practices at Flossmoor, Tinley Park, Calumet City, Homewood and Ingalls Memorial, as well as future clinic sites in Crown Point, Indiana.
Bauer comes to UChicago Medicine from NorthShore University HealthSystem, where he worked for nearly 12 years, most recently serving as senior vice president for clinical operations. Prior to NorthShore, Tyler served as chief operating officer at Hartgrove Behavioral Health System in Chicago.
"Tyler has a deep passion for continually seeking innovative, patient-centric ways to improve the delivery of healthcare and creating a seamless experience for patients and clinicians," said Thomas Jackiewicz, president of the UChicago Medicine health system. "We are excited to have him join the team."
At NorthShore, Bauer had operational, financial and strategic responsibility for the primary, immediate and virtual care clinical service lines, leading a team of more than 300 physicians and 600 support staff. His scope also included oversight of facilities and construction, as well as regulatory/compliance for the medical group.
Among his achievements, he led the integration of the immediate and primary care clinicians and operations with Swedish Medical Group into NorthShore's. He served as an essential leader for NorthShore's ambulatory response to the COVID-19 pandemic, collaborating with the chief medical officer on testing algorithms, vaccination clinics, and virtual visits. He also has been a key influencer in diversity and inclusion initiatives, co-leading a committee that spearheaded efforts to include accurate, appropriate and sensitive demographic and clinical information for LGBTQ+ patients into the health system's electronic medical records and created a LGBTQ+ affirming provider directory.
Bauer received his bachelor's degree in psychology from the University of Illinois Urbana-Champaign, a master's degree in clinical psychology from Wheaton College and a master's in business administration from National Louis University.
News from UChicago Medicine