Skip to content
UChicago Medicine joins Cook County Medical Debt Relief Initiative, abolishes $240 million in medical debt for patients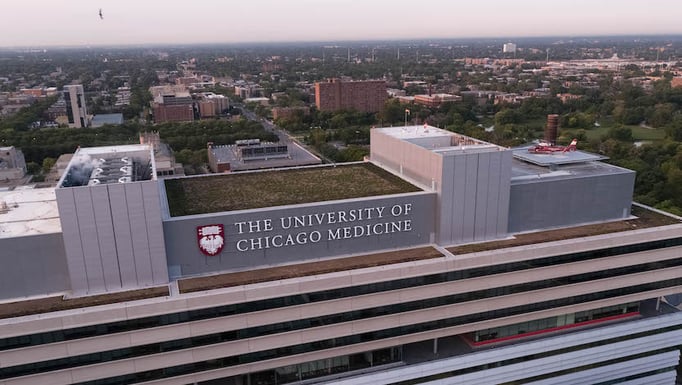 University of Chicago Medicine is joining Cook County's Medical Debt Relief Initiative (MDRI), working with a national charity to abolish $240 million in medical debt for more than 123,000 patients, including more than 85,000 Cook County residents. The announcement was made Tuesday by Cook County Board President Toni Preckwinkle.
About 73% of the recently abolished debt — totaling $173.7 million — belonged to Cook County residents who received care at the University of Chicago Medical Center in Hyde Park, the University of Chicago Physicians Group or UChicago Medicine Ingalls Memorial Hospital in Harvey.
Since MDRI launched in 2022, it has acquired and erased more than $281 million in medical debt for almost 159,000 residents throughout Cook County. That includes the latest addition from UChicago Medicine.
"Thanks to a collaboration with the University of Chicago Medicine, this latest round of abolishment will have the largest impact to date," said Preckwinkle. "We take great pride in what MDRI has achieved thus far, and as we continue to leverage the funds provided by the American Rescue Plan Act, signed into law by President Biden, we eagerly anticipate providing relief to thousands more of our Cook County residents who have been disproportionately burdened by the weight of medical debt."
UChicago Medicine worked with Cook County officials and their program administrator RIP Medical Debt, a national non-profit, to purchase and forgive the debt. On average, each UChicago Medicine patient from Cook County saw $2,043 in debt relief, with more than 75% of patient households reporting annual incomes below $51,000.
"The benefit of debt forgiveness goes far beyond financial relief," said Tom Jackiewicz, President of the University of Chicago Health System. "We want to give patients peace of mind to ensure they don't delay — or entirely avoid — seeking the important medical care they need to stay healthy. This removes an important psychological barrier, which in turn extends our organization's ongoing health equity work and patient care mission."
To administer MDRI, Cook County partners with RIP Medical Debt, a national, independent 501c(3) charitable organization. RIP Medical Debt contacts hospitals and health systems serving Cook County and negotiates the sale or donation of portfolios of medical debt. This allows MDRI to cancel debts for Cook County residents who qualify based on financial hardship and other criteria. Any hospital or physician group that provides hospital-based care is encouraged to participate in the MDRI program and provide qualifying medical debt for abolishment.
"I'm grateful to see the momentum in Cook County continue as we collaborate with UChicago Medicine to abolish millions more of burdensome medical debt for locals," said RIP President and CEO Allison Sesso. "More providers are lining up to support this initiative and it's a testament to the county's vision that our first partnership with local government is so impactful."
Individuals who qualify for medical debt abolishment through MDRI must live in Cook County, have incomes up to 400 percent of the current Federal Poverty Guidelines (FPG), or have medical debt that is 5% or more of their annual income. Medical debt abolishment cannot be requested by an individual. Eligible patients will have debt erased without taking any action. Recipients are notified by mail that their debts have been relieved. The program is funded by $12 million in American Rescue Plan Act (ARPA) dollars.
News from UChicago Medicine