Skip to content
Watchdog group Leapfrog awards University of Chicago Medical Center 23rd consecutive 'A' safety grade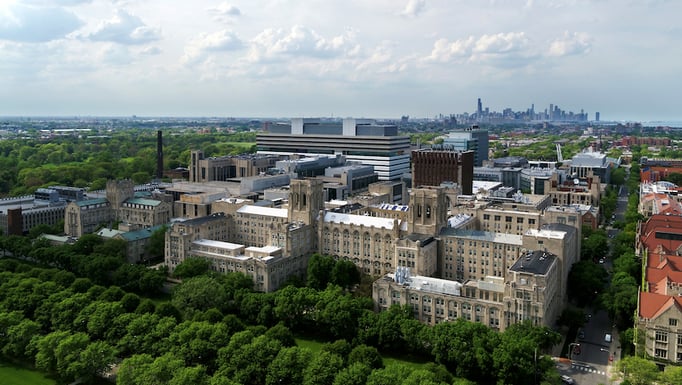 The Leapfrog Group, a national independent safety organization, awarded the University of Chicago Medical Center its 23rd consecutive "A" Hospital Safety Grade. The Medical Center is one of only 20 hospitals nationwide to earn consecutive "A" grades since June 2012, when the national industry watchdog announced its first grading cycle.
"Delivering this level of exceptional patient care requires a commitment to excellence and a hospital culture focused on safety," said Stephen Weber, MD, Executive Vice President of Clinical Effectiveness and Chief Medical Officer at University of Chicago Medicine. "Our excellent record is a measure of the care and professionalism of our entire multidisciplinary clinical staff and all those who support them."
Leapfrog, a nonprofit organization, reviews safety data from thousands of hospitals twice a year, awarding them letter grades based on their performance. It reviewed more than 30 national metrics reflecting errors, accidents, injuries and infections, as well as systems hospitals have in place to prevent harm.
The 811-bed Hyde Park medical center remains the only hospital in Chicago to have earned continuous top marks since Leapfrog Group's "Hospital Safety Grade" report card began in June 2012. The list of hospitals with this record has been shrinking in nearly every review cycle. In 2017, 63 hospitals across the country received consecutive top marks. Last fall, the number fell to 22.
"That is an extraordinary accomplishment, particularly now, and shows a relentless determination to put patients first no matter what the circumstances. My congratulations for inspiring all Americans with your leadership against all the odds," said Leah Binder, president and CEO of The Leapfrog Group.
Developed under the guidance of national experts, The Leapfrog Group uses publicly available hospital safety measures to assign letter grades from A to F to nearly 3,000 acute-care hospitals every fall and spring. Leapfrog's grading system is peer-reviewed, fully transparent and available to the public. To see details of our performance and that of other medical centers, visit hospitalsafetygrade.org.
News from UChicago Medicine