Skip to content
UChicago Medicine's Memory Center resumes its dementia-friendly Chicago River cruise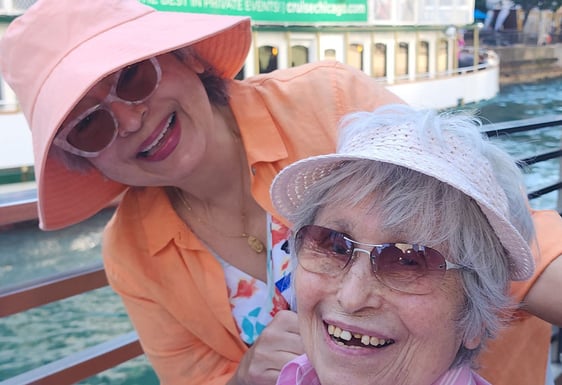 Elvira Carrizales, and her mother, Julie, enjoyed the sunshine, views and camaraderie during UChicago Medicine's Chicago River cruise for patients with memory loss and their caregivers. Photo courtesy of Elvira Carrizales.
After a three-year hiatus, the University of Chicago Medicine's Memory Center resumed its annual Chicago River cruise for people with memory loss and their care partners, one of the center's "Joyous Moments" events.
More than 110 people rode the glass-enclosed Odyssey ship Oct. 3 as it meandered along the Chicago River, providing spectacular city views on the two-hour cruise.
On the outdoor deck, guests posed for photos, pointed out skyscrapers they recognized and exchanged waves with passing boats. Inside, a DJ played songs like Smokey Robinson's "Cruisin'" while attendees enjoyed drinks, a buffet of snacks and coloring sheets.
At one point, the guests started an impromptu dance party. With joyful smiles, people danced with their spouses, children or caretakers, filling the dance floor.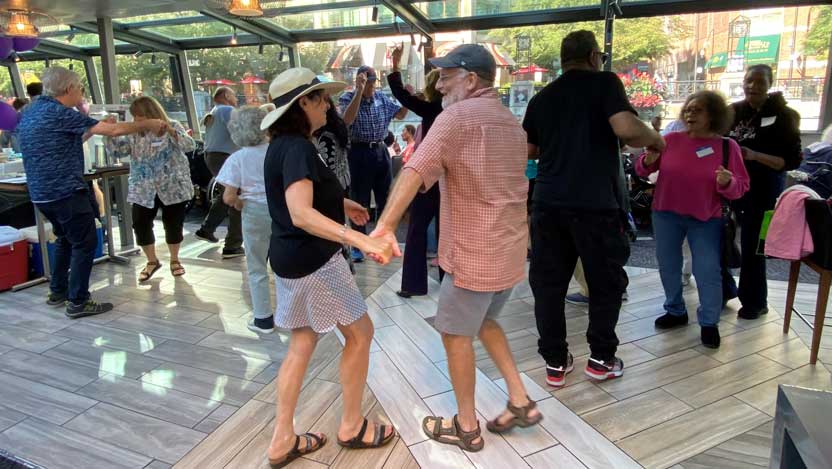 "This is a beautiful sight," said Michael Delaney, who co-sponsored the cruise in memory of his wife of 51 years, Geri, a Memory Center patient who died of Alzheimer's disease in April 2022. "With all the bad stuff going on in the world, this is what it's all about, right here."
Delaney co-sponsored the event to show his gratitude for the Memory Center's support during Geri's journey.
"With dementia and Alzheimer's, sometimes you get in a rut where all the days are the same," Delaney said. "This is something new for people and their caregivers, just to get out and have a good time."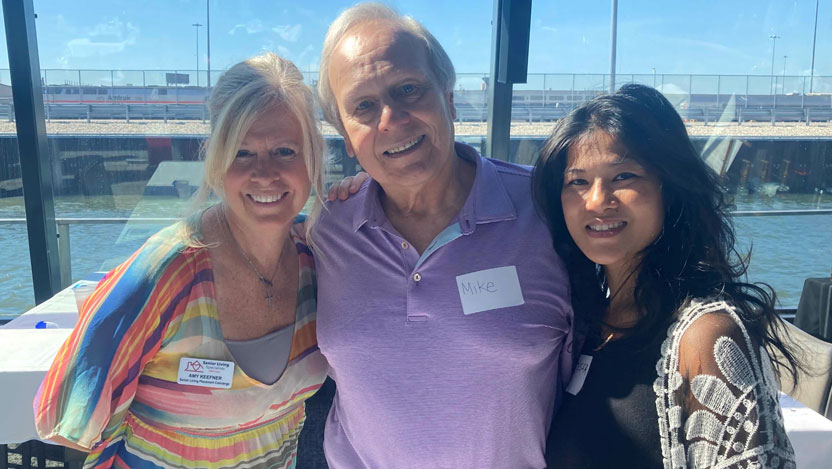 The cruise organizers — co-founders and co-chairs Tessa Garcia McEwen from the Memory Center and Amy Keefner from Senior Living Specialists Chicago — took extra steps to accommodate the patients' memory challenges and physical abilities. They personally called each guest to confirm their reservation, provided clear directions, and had balloons and helpers stationed at various locations near the boat dock. The ship's staff was specially trained in dementia-friendly practices to accommodate guests with compassion and dignity. The training was done by Kathy Shoaf, former geriatric nurse and owner of Elite Cruises & Vacations.
About one-third of the cruise participants were Memory Center patients. The rest came from other local memory care service providers, including Lorenzo's House, a nonprofit that works with UChicago Medicine to help young onset patients living with dementia, and New St. Paul Adult Day Services, which helps seniors meet their emotional, social and physical needs.
Passengers raved about the cruise, saying it provided a sense of community for what often feels like a solitary journey. Several of the guests made new friends during the afternoon.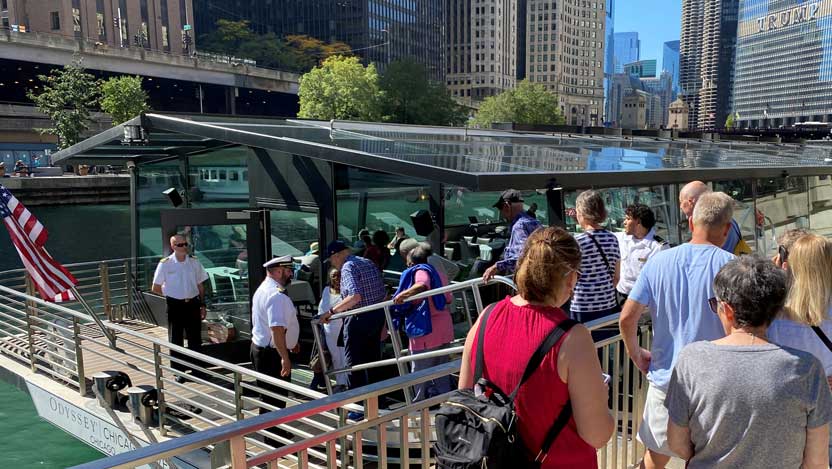 "This day will go down in my memory as one of the best times (my husband) and I had in recent years," said passenger Connie Gagne. "I felt like we were treated like royalty and that was fun. When I got my husband to dance, he all of a sudden went into his old familiar dance moves! It was a great moment."
The dementia-friendly cruise began in 2018 after Keefner and McEwen — both members of the Dementia Friendly IL Subcommittee — talked with Sy Moskowitz, the husband of a Memory Center patient. He told them about a cruise in another city for people with cognitive impairment. Keefner and McEwen decided to replicate it in Chicago. Memory Center director James Mastrianni, MD, PhD, embraced the idea, as did sponsors.
The Chicago cruise was an instant hit in 2018, becoming the first cruise of its kind in the city, with more than 140 passengers. Another cruise followed in 2019, but COVID-19 postponed the event until this year.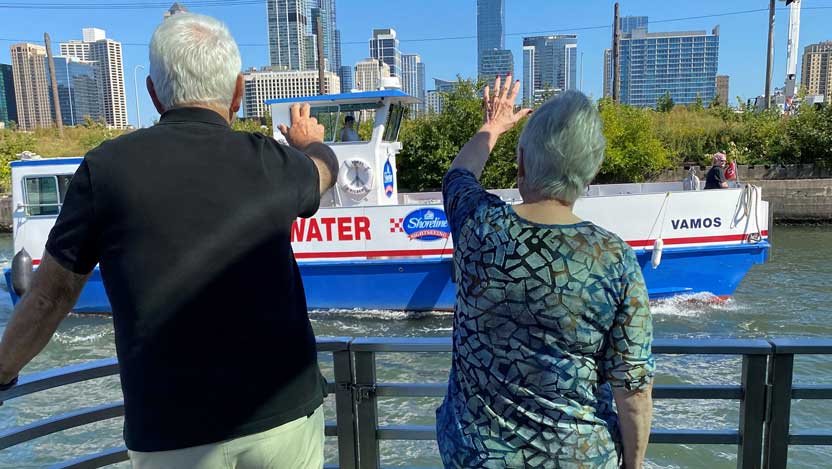 The cruise was sponsored by: Michael Delaney, Senior Living Specialists, Great Lakes Clinical Trials, Belmont Village Senior Living, Renewal Memory Partners, The Key, Elite Cruise & Vacations, Chicago Hyde Park Village and SHARE Network Chicago, a project of UChicago Medicine's Section of Geriatrics and Palliative Medicine. The event was held in loving celebration of Memory Center patients Geri Delaney and Linda Moskowitz, by their husbands, Michael and Sy.
Alzheimer's Disease & Dementia Care at UChicago Medicine
Learn more about the Alzheimer's Disease and Dementia care services offered at UChicago Medicine.
Learn more
Patient Care Articles & News