Skip to content
Emily Rogalski joins UChicago to lead new center for healthy brain aging, Alzheimer's and related diseases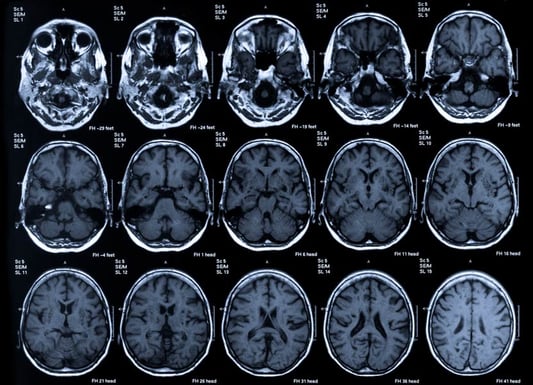 The University of Chicago will launch a pioneering new center aimed at shifting the popular narrative around the physical and cognitive impacts of aging.
Headed by leading neuroscientist Emily Rogalski, PhD, the new University of Chicago Healthy Aging & Alzheimer's Research Care (HAARC) Center will focus on building deep multidisciplinary expertise and bridging the gap between scientific disciplines to accelerate breakthroughs in cognitive resilience.
"We want to increase awareness and the scientific probability of positive trajectories of aging for all," said Rogalski, who joined UChicago as a Professor of Neurology in September. "There are people who are living long and living well, and we aim to uncover factors contributing to extended healthspan and avoidance of Alzheimer's and related diseases."
Shyam Prabhakaran, MD, the James Nelson and Anna Louise Raymond Professor of Neurology and Chair of the Department of Neurology, pointed out that aging and dementia now top the list of health concerns among Americans surveyed, surpassing even cancer, heart disease and stroke. The new center represents a substantial investment from UChicago to address these concerns with even more resources and expertise.
"Having a focus on these critical areas of aging, Alzheimer's and other dementias is paramount to us as a department of neurology," he said. It's especially important as the world's population continues to age—the WHO estimates that one in six people will be aged 60 years or older by 2030.
Early in her career, Rogalski operationalized the term "SuperAgers" to describe people over the age of 80 whose memory still functions as well as that of someone in their 50s or 60s. Rather than simply focusing on what goes wrong in dementias, she wants to understand what goes right in the brains of SuperAgers. She leads an international team whose research methods encompass a wide range of assessments, from cognitive and motor function tests to neuroimaging and wearable sensors. This deep phenotyping approach aims to understand the intricate factors contributing to healthy brain aging and dementia.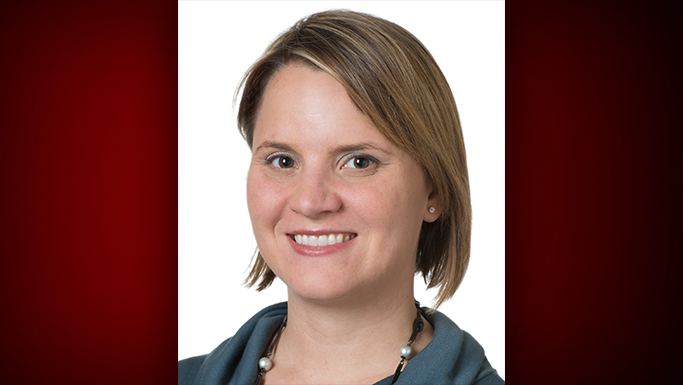 Rogalski has also made significant contributions in the field of Alzheimer's and related dementias, especially primary progressive aphasia (PPA) where language impairment is the prominent symptom. She has helped pioneer telehealth interventions for individuals affected by these disorders, offering tools to enhance their quality of life and communication skills.
The new UChicago HAARC center will act as a multidisciplinary research hub that brings together neuroscientists, geneticists, clinical neurologists, psychiatrists, neuropathologists, radiologists, data scientists, immunologists and more to seek comprehensive insight into resilience and cognitive preservation.
"Research is better when we do it together," Rogalski said. "In collaborations, some people are deep specialists while others are go-betweens that bridge disciplines, and we need both. At the center, we want to be those go-betweens — integrating rich expertise in cognition, imaging, and neuroscience with genetics and other key disciplines. We hope to cultivate an environment rooted in synergistic collaborations that lead to planned and serendipitous discoveries: research where the sum is greater than the parts."
"These kinds of centers leverage the University of Chicago to the max because they can bring together so many experts and ideas in new ways," Prabhakaran added. "Emily Rogalski is a catalytic leader who can act as a magnet to bring together the partners who will lead to a successful Alzheimer's and aging center."
Rogalski's move to UChicago also brings greater opportunities to involve historically underrepresented populations in dementia research. Rogalski and her collaborators plan to emphasize diversity when designing new investigations and trials, and she says her relationships with experts and community members from the neurology clinic and Memory Center at UChicago Medicine, along with external organizations like the SHARE Network, will be a crucial starting place.
"UChicago has done community engagement right from the beginning, and I'm honored to have the opportunity to help support and grow existing partnerships," Rogalski said. "I'm excited to work hand in hand with the clinicians, communities, researchers and other stakeholders to conduct research that is genuinely meaningful and beneficial to our community."
"We hope the Healthy Aging & Alzheimer's Research Care Center will begin an era of unprecedented collaboration that will bring about groundbreaking discoveries that reshape perceptions of aging," Prabhakaran said.
Neurology & Neurosurgery Articles