Skip to content
How to safely celebrate holidays and avoid respiratory viruses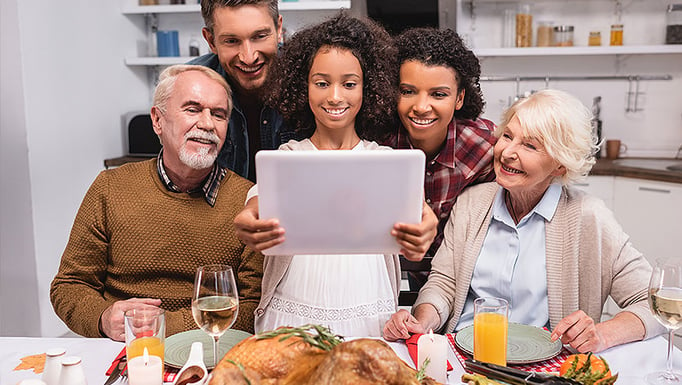 Winter is time for many fun holiday traditions. It is also the season for respiratory viruses, including influenza, RSV and COVID. This year, we have already seen a major (and earlier than expected) spike in RSV cases resulting in many excess hospitalizations in kids — and an earlier than expected rise in influenza. Severe COVID-19 cases are creeping up as well.
The amount of respiratory illnesses out there can be overwhelming and it may seem impossible to keep track. It is natural to wonder: how can I keep myself and loved ones safe from viruses this holiday season?
As an infectious diseases physician at the University of Chicago Medicine, I can tell you that there are no easy answers or clear-cut decisions. Still, I can offer recommendations and considerations to ensure your holidays are as safe as possible.
How can I safely celebrate the holidays this year?
Be extra careful leading up to the holidays.
Before a big group event where you will be around vulnerable individuals, it is smart to limit your risk of catching something in the days leading up to the event. For example, if you are planning a holiday gathering with an elderly or immunocompromised family member, wear a mask at your work holiday gathering the week before. If you can't take measures to limit your own exposures before visiting with vulnerable people, wear a mask around them and increase ventilation by opening windows and using a filter like a diy Corsi-Rosenthal box.
Get your recommended flu and COVID vaccinations.
There are no vaccines available for many respiratory viral infections, but you can help protect yourself from flu and COVID. These vaccines won't provide complete protection from catching flu or COVID but they will go a long way toward making you less sick if you do. Both vaccines are proven to reduce the risk of hospitalization and decrease the length of illness, getting you back to work and play faster. If you haven't gotten both an updated flu vaccine and a COVID-19 vaccine this fall, you can get them for free at a local pharmacy or doctor's office. Also, check online for vaccine events in your area. Hurry — flu and COVID are rising earlier than expected.
RSV prevention options are finally here — keep those around you safe.
In 2023, there are finally ways to protect infants and loved ones from RSV during virus season. Nirsevimab is a one-time injection that provides immediate protection to infants 0 to 8 months old and reduces risk of RSV-related hospitalization significantly. All infants born at Comer Children's and Ingalls Memorial during RSV season will be offered this injection. Infants less that 8 months old at the start of RSV season can receive nirsevimab from their pediatrician and it can be given along with other routine immunizations.
UChicago Medicine is also offering two newly approved RSV vaccinations to eligible adults. A vaccine known as Abrysvo is available to pregnant individuals between their 32nd and 36th weeks. UChicago Medicine patients over 60 can also receive an RSV vaccine known as Arexvy. These adult vaccinations are available during physician office visits and both provide key protection for those at highest risk of severe RSV symptoms.
Stay home if you have any symptoms of a respiratory illness.
It may seem like "just a cold" or "just allergies," but it is important to play it safe if you're feeling under the weather. What is a minor nuisance to you could put someone else on life support. Don't risk it.
If you can get tested at the doctor's office or a nearby testing facility, that's great. If not, you can do a COVID test at home. However, you should follow the directions carefully and repeat the test a couple of days later if it is negative. The COVID rapid antigen tests done at home can have a false negative result in the first couple of days of symptoms so if you are just starting to feel sick and your home COVID test is negative, you should still stay home and avoid contact with people who might be high-risk. Currently, we don't have at home tests for flu or RSV.
Regardless of test results, the following two rules will help protect your friends and family:
If you have a fever, stay home and away from others until the fever goes away without taking any fever-reducing medicine (like Tylenol or Advil).
If you have any cold symptoms, wear a mask around others until the symptoms are completely gone. If your cough is lingering for more than a week or two, you should talk to your doctor.
What precautions do I need to take if I'm hosting an in-person holiday celebration?
Hosting a holiday celebration can be stressful enough. Adding safety precautions to the to-do list can make things even more complicated. Here are a few ways to help keep family and friends happy and healthy:
Make sure everyone washes their hands before they eat. Have hand sanitizer at the table if you're using shared serving utensils or holding hands for prayer. While COVID doesn't spread very well on surfaces, flu and RSV do!
Have good ventilation and air flow in the house and spend time in the largest room you can, as opposed to smaller, confined spaces.
DIY a Corsi-Rosenthal box. The materials are inexpensive and studies show they can help reduce transmission of airborne infections like COVID.
Consider asking everyone to take a COVID test when they arrive. In some places, you can get free COVID tests at your local pharmacy. Either way, testing everyone when they arrive can help avoid hurt feelings and sick family members later. If people are staying with you, it's best to have everyone test daily.
Do not be afraid to communicate ahead of time. Contact your loved ones to gauge their comfort level and work together to come up with a safe, welcoming environment. If higher-risk individuals (like people with immune suppression, older individuals, or new babies) will be present, ask people to wear a mask indoors in the week before your get together.
What's the best way to travel safely this holiday?
Masking while using public transportation is no longer required. However, the CDC still recommends that individuals two years and older properly wear a mask in tightly packed indoor areas, such as airplanes, buses and trains. Since others may not be masking anymore, the better the mask you wear, the better it will protect you. I recommend N95, KN95, or KF94 masks that fit snugly. Keep this mask on as much as possible when on public transportation, including airplanes. Even if you need to remove it to take sips of water or to eat a snack, wearing the mask as much as possible reduces your risk of getting sick.
Avoiding large crowds when possible and practicing proper hand hygiene can also help. I bring hand sanitizer with me almost everywhere because flu and RSV are notorious for spreading via hands and surfaces.
You may also consider staying in tune with the latest health news and recommendations from health departments in areas where you are traveling.
Should I take a COVID test prior to visiting my relatives?
Even if you're up-to-date on your COVID-19 vaccinations, taking a test before the festivities is an important step in ensuring your holidays can stay safe.
At-home rapid antigen tests can be found at most pharmacies and provide fast, convenient results. However, unlike the PCR test, they are not as good at detecting COVID early. For this reason, you should test as close to an event as possible. I recommend testing right at the start of an event and daily if you are staying with or seeing higher-risk individuals on a daily basis.
If you have any symptoms of a cold at all, you should do a rapid COVID test right away but keep your mask on – even if you test negative. Rapid tests can mistakenly read negative early on in illness so it's important to repeat the test a couple of days later and keep wearing your mask until you feel better.
PCR tests are considered the gold standard for a COVID-19 diagnosis and are able to detect smaller quantities of the virus. This makes them more reliable early in illness. Testing may be available at nearby pharmacies and local health centers, often with same-day appointments and drive-thru options.
Flu and RSV can be dangerous for the very young, the old, and people with compromised immune systems. Stay home if you are sick, and if you start feeling unwell while you are at a gathering, put a mask on right away. COVID, flu, and RSV don't make great holiday gifts, so keep your cold to yourself.
"It may seem like 'just a cold' or 'just allergies,' but it is important to play it safe if you're feeling under the weather. What is a minor nuisance to you could put someone else on life support. Don't risk it."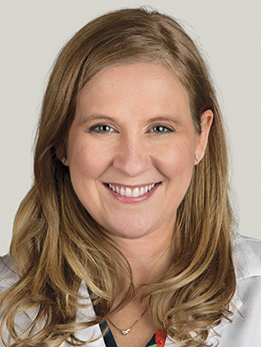 Respiratory Virus Articles