Skip to content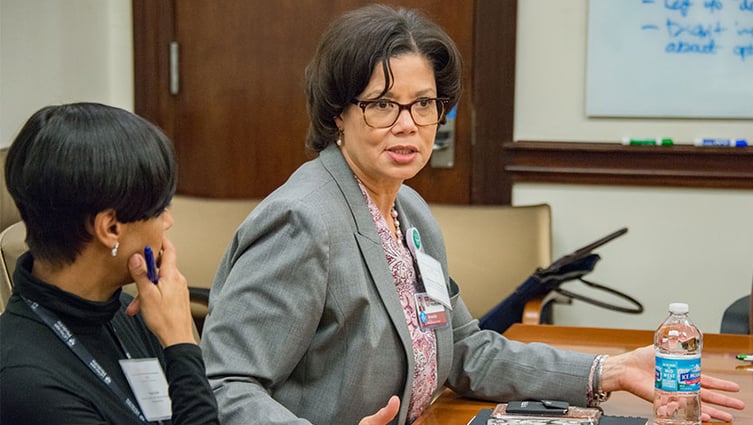 Racism as a public health crisis
Two University of Chicago Medicine experts reflect on the ways structural racism drives healthcare disparities — and the changes that are needed.
Dr. Anita Blanchard and Dr. Alanna Burnett Stinson: 'We deserve greatness on the South Side.'
Dr. Anita Blanchard, Professor of Obstetrics and Gynecology, and Associate Dean for Graduate Medical Education, and Dr. Alanna Burnett Stinson, a resident physician with a strong interest in health disparities, talk about an innovative way to address health inequity. Through the Community Voices series, the University of Chicago Medicine examines health-related challenges faced by communities served by the South Side-based academic health system through interviews featuring a variety of perspectives.