Skip to content
Aspiring teacher ready to spread her wings after beating leukemia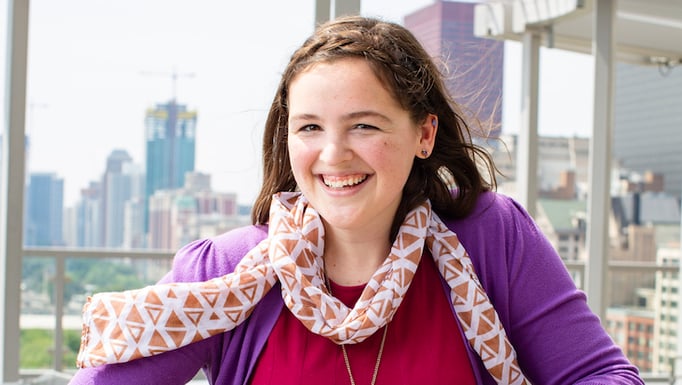 In 2012, Rachael Elliott of Leaf River, Ill., was attending community college with plans to transfer to a four-year school and then pursue a teaching career. But then cancer nearly grounded the 18-year-old.
While working as a cashier at a Farm and Fleet store during the Christmas season, Rachael passed out. She attributed her dizziness and fatigue to holiday stress and studying for finals.
A few days later, Rachael looked at her mother and said, "I don't feel well enough to go to school." When she nearly fainted at an immediate care center, she was rushed to a nearby hospital.
After being diagnosed with acute lymphoblastic leukemia, Rachael was referred to pediatric hematologist/oncologist Jennifer McNeer, MD, and the Adolescent and Young Adult (AYA) Oncology Program at the University of Chicago Medicine Comer Children's Hospital. The AYA program recognizes the unique medical, emotional and psychosocial needs of teens and young adults facing a cancer diagnosis.
To speak to that, a landmark UChicago study in 2008 found survival rates for patients between ages 16 and 20 with acute lymphoblastic leukemia significantly improved under a pediatric treatment regimen — leading to changes in cancer treatment for AYA patients across the U.S.
In addition, cancer experts say, support from loved ones combined with leading-edge research, treatment and care strengthens a patient's ability to successfully fight cancer.
Rachael's mother, Michele, will never forget when she learned her daughter had cancer and that they would be traveling two hours to Chicago for care. But she was ready to do everything to help her daughter.
Cancer can't compete with the strength we find inside of us. It's incredible how sick I was and how much better I got.
"I knew our whole lives would be changed," Michele said. And she knew cancer would affect the entire family and that they would rally around Rachael.
"Everyone did what they had to do to get Rachael her treatment and the rest of us through," said Michele, who drove the many round trips to Comer Children's.
Rachael's younger sister, Sarah, cooked meals and kept the house clean, so that their dad, James, could go to work and Michele could focus on Rachael.
"My parents, brothers and sister were always there for me," Rachael recalled. "Some days I felt really good and other days, I couldn't get out of bed and was very needy."
Although the leukemia went into remission, the side effects of treatment led to several hospitalizations, including 10 days in the intensive care unit. The physical and emotional effects of cancer also took their toll on Rachael.
"I wanted to get on with my life, but needed to rest and recover first," she said. "Cancer can't compete with the strength we find inside of us. It's incredible how sick I was and how much better I got."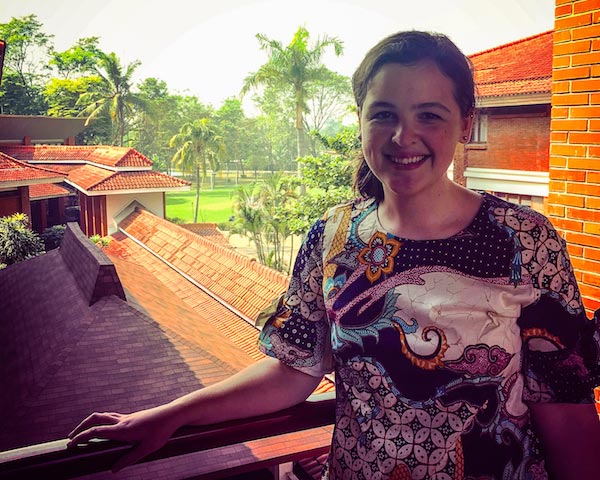 Five years after starting treatment, McNeer considers Rachael cured of leukemia. Rachael graduated from college with a teaching degree and recently took a two-year position teaching middle school English in Jakarta, Indonesia.
Understandably, her parents are concerned about their daughter going overseas.
But they know it's time for Rachael to put cancer behind her and spread her wings.
Cancer Can't Compete
Cancer survivor Anthony Rizzo is teaming up with the Chicago Tribune, along with the Anthony Rizzo Family Foundation, Mariano's and the University of Chicago Medicine, in a campaign to raise money for cancer research and support for families as they fight cancer together.
Cancer Can't Compete