Skip to content
Shaving away cancer: A UChicago doctor studies the long-term health effects of childhood cancer survivors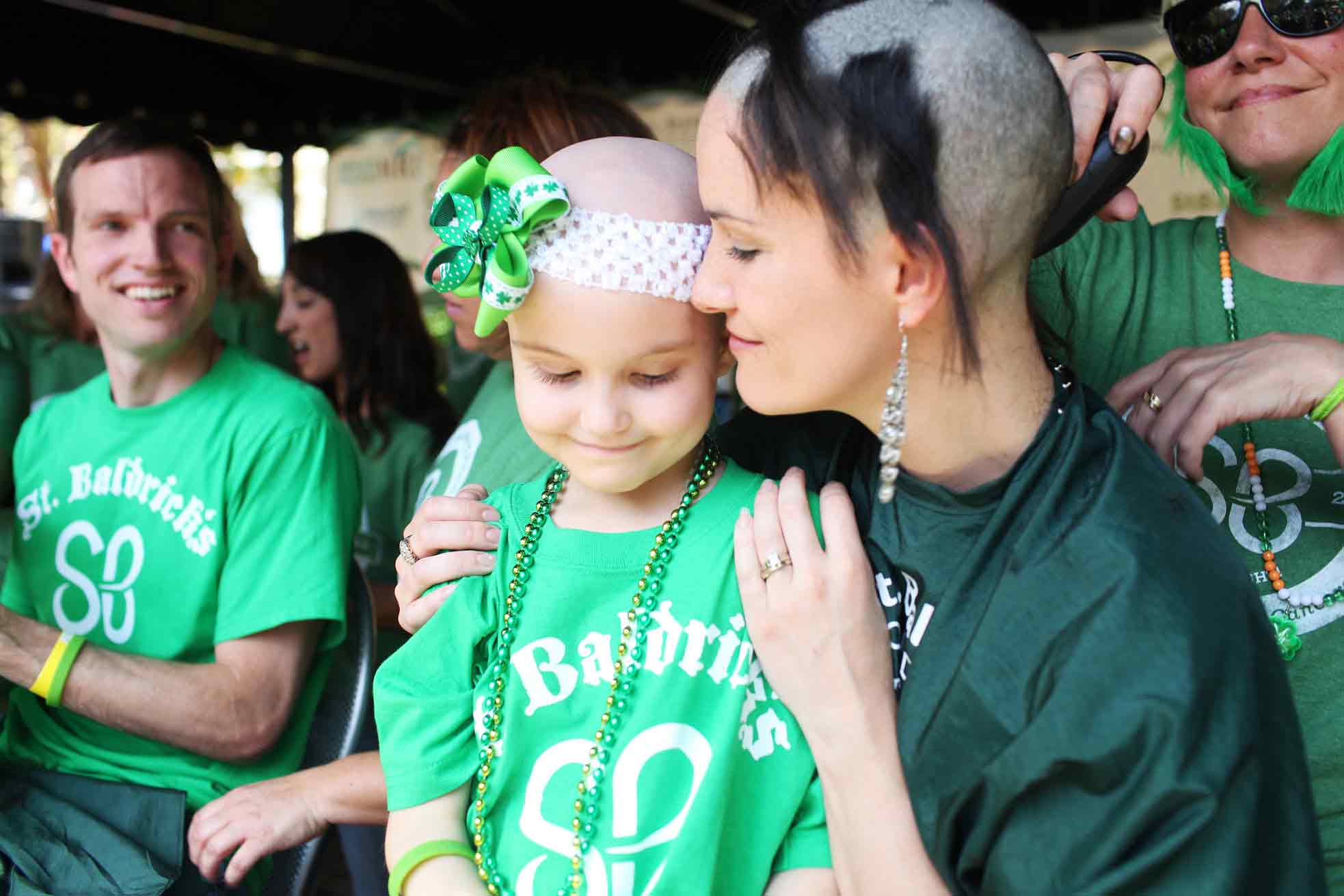 Over 80% of patients with pediatric cancers will be cured. This powerful statement is made possible by basic science, clinical research, and clinical trials all working in partnership with doctors dedicated to cancer patient survivorship, according to Tara Henderson, MD, associate professor of pediatrics.
Henderson, the Director of the Childhood Cancer Survivors Center, specializes in care for childhood cancer survivors. Her research focuses on second cancers in childhood cancer survivors and developing screening programs to detect these conditions. She was recently awarded a $500,000 grant from St. Baldrick's Foundation to continue her efforts in this endeavor.
St. Baldrick's Foundation is a volunteer community organization dedicated to funding promising cancer research to find cures for childhood cancers. To raise funds the St. Baldrick's Foundations hosts head-shaving events where individuals shave their head in the name of stopping pediatric cancer.
"Given the funding status right now groups like St. Baldrick's Foundation have enabled pediatric cancer research to move forward," said Henderson.
Henderson's study focuses on a pediatric cancer called high-risk neuroblastoma. Until just a few decades ago this disease was uniformly fatal. With the advent of new aggressive therapies like biological agents, immunotherapy, and stem cell therapies there is now a 50% success rate for survival. However, with this survival comes significant long-term health effects.
"Survivorship research is something we have led the way in in pediatrics and it is starting to take hold on the adult side. When we cure a child we don't want there to be long-term health effects. We don't want to treat someone and make them really sick."
According to Henderson, only decades ago leukemia had a 10% survival rate and patients that survived had latent health effects from cancer therapies used in their treatment. Physicians went back to the drawing board and devised strategies to scale back therapy or employ alternative treatments. Today the survival rate for leukemia is around 95%, and the long-term health effects are minimal. Henderson is paving the way for high-risk neuroblastoma to follow in this path.
Henderson's study has identified a cohort of high-risk neuroblastoma survivors from the Children's Oncology Group, an organization leading clinical development of new therapeutics for pediatric cancer. Henderson plans to bring back 350 neuroblastoma survivors to their local medical institutions for a full day of clinical testing and physical exams to understand the true prevalence of medical issues following cure in this patient population, identify risk factors associated with these medical issues, and determine the impact of these medical issues on patients' quality of life.
"This study will allow us to examine the impact of long-term outcomes on the quality of life of patients and their families and establish a cohort moving forward," said Henderson.
In addition to collecting data from tests and questionnaires, the researchers will create a 'biobank' from these neuroblastoma patients. Once the latent health effects of this patient group are better understood, the samples from the biobank can be used for biomedical research, and in combination with the clinical data collected from this study, in order to lead to better understanding of why some patients develop long-term health issues while others do not.
"To accomplish this goal will require opening the study and communicating with institutions across the country. Without the support of St. Baldrick's Foundation this would not be possible," said Henderson.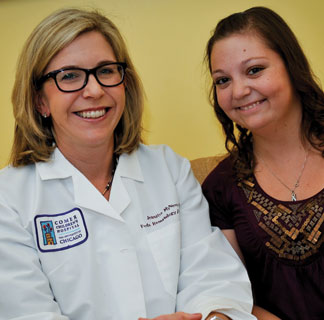 Childhood Cancer Survivors Center
The UChicago Medicine Childhood Cancer Survivors Center is an integrated program for people of any age who are survivors of childhood cancer. The program focuses on the research, prevention and treatment of long-term issues associated with cancer therapy.
Childhood Cancer Survivors Center