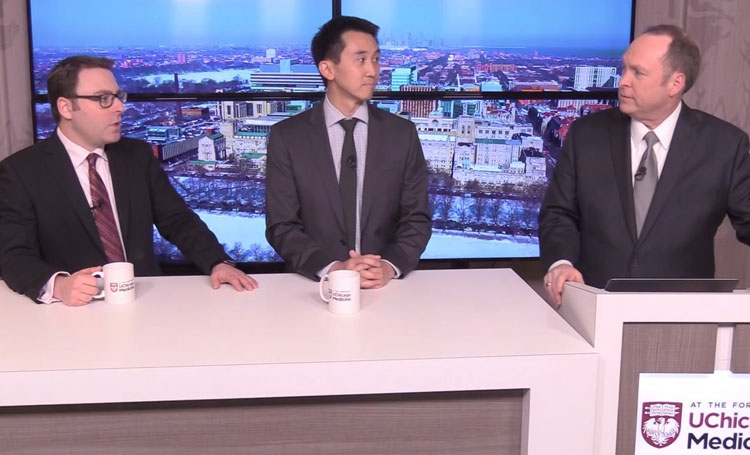 Prostate Cancer Q & A
UChicago Medicine prostate cancer experts answer questions about the latest prostate cancer treatments, hereditary factors that increase the risk for prostate cancer and advanced research under way to improve the diagnosis and treatment of prostate cancer.
Watch Video
Watch Video With Transcript
Testicular and Prostate Health with Dr. Scott Eggener: Things You're Too Embarrassed to Ask a Doctor Podcast
Things You're Too Embarrassed To Ask A Doctor is UChicago Medicine's podcast dedicated to answering some of the most searched medical questions on the Internet. This episode features urologist Scott Eggener, MD. Listen as Dr. Eggener answers questions related to testicular and prostate health. Today's questions include things like, "What do testicular lumps feel like?" and more. Subscribe wherever you get your podcasts.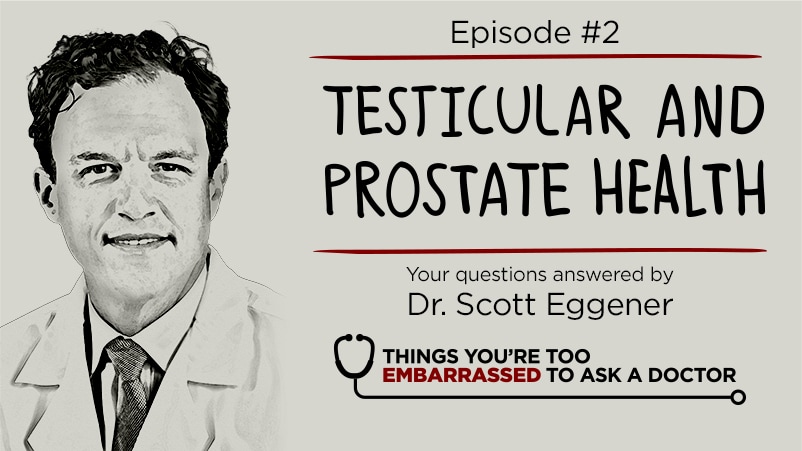 Read more from Dr. Scott Eggener