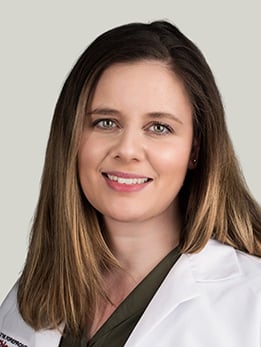 Maternal-Fetal Medicine, OB/GYN | More
Assistant Professor of Obstetrics and Gynecology
UChicago Faculty Physicians hold faculty positions with the University of Chicago and provide care for patients on the academic health system's main campus in Hyde Park and in care centers throughout the Chicago region.
Close
773-702-6118
Joana R. Lopes Perdigao, MD, specializes in maternal-fetal medicine and provides high-risk obstetrical care. Dr. Lopes Perdigao's clinical practice focuses on high-risk pregnancy, spanning everything from prior preterm birth and cervical insufficiency to gestational diabetes and other chronic diseases. She also has expertise in treating conditions that develop during pregnancy, such as cardiac disease and high blood pressure issues (hypertension/pre-eclampsia), as well as treating patients with congenital heart disease before, during and after pregnancy.
Dr. Lopes Perdigao is passionate about researching the "fourth trimester" (six weeks after the baby is delivered) to better understand and care for patient with postpartum hypertension (high blood pressure in the fourth trimester). She has written several papers on this topic and will continue to do research ways to deliver targeted care for women post delivery.
Dr. Lopes Perdigao also takes her responsibility as a teacher to medical students, residents and fellows seriously, constantly providing valuable guidance and mentorship as they move throughout their medical careers.
Read more from Dr. Joana Lopes Perdigao