Our spine center combines expert neurosurgeons and orthopedic surgeons that work together to provide the most comprehensive spine treatment for a wide range of disorders.
Schedule an Appointment Online

Spine Center
Where You Start Your Spine Care Matters
UChicago Medicine's Comprehensive Spine Center combines the expertise of neurosurgery and orthopaedic surgery, with a shared goal of providing the best treatment plan for you that emphasizes your health, well-being and outcomes. Our multidisciplinary team of orthopaedic surgeons and neurosurgeons are committed to an approach that centers around tailored treatments based on each patient's individual diagnosis, symptoms, causes, risk factors and more to create the safest and most effective treatment plan. In some cases, medication and lifestyle changes can decrease the risk of the condition worsening, while in other cases, surgery will be the ideal recommendation.
Our spine center's world-class orthopedic surgeons and neurosurgeons work together to provide you with leading-edge treatment that offers advanced techniques for a faster surgical recovery and overall best possible outcomes. Sophisticated stereotactic techniques — some of which were developed at UChicago Medicine — are used to help pinpoint the exact location of spine pain, or other abnormalities. We focus on compassionate and collaborative care and recommend the most effective treatment(s) for your condition. If you are feeling spine, back and/or neck pain, you can schedule an appointment online or call 773-834-0000 to make an appointment with our spine experts without a referral from a primary care provider.
Spine Conditions and Services
Elite Rower Achieves His Dreams After Back Surgery
Stu McDonald grew up enjoying the outdoors in Vail, Colorado, especially hiking and cycling with his family. He discovered a new sport his freshman year at the University of Chicago in 2015, after spotting a flyer for the University of Chicago Men's Crew Team.
Learn more about Stu's journey
Regaining mobility after minimally invasive spine surgery
Angelina Crenshaw loves to travel. She has a busy social life, enjoying church, shopping and visiting with loved ones. But in her fifties, the Morgan Park (Chicago) resident experienced shooting pain in her legs.
Read more about Angelina's story
Retiree lives pain-free after minimally invasive spine surgery
Most days you can find Keith Affeld working in his yard or tinkering with his 1940 Chevy sedan. Having worked in a steel mill for 43 years, he is no stranger to the rigors of physical labor. At 65, he still mows his own lawn until back pain became too much.
Learn more about Keith's recovery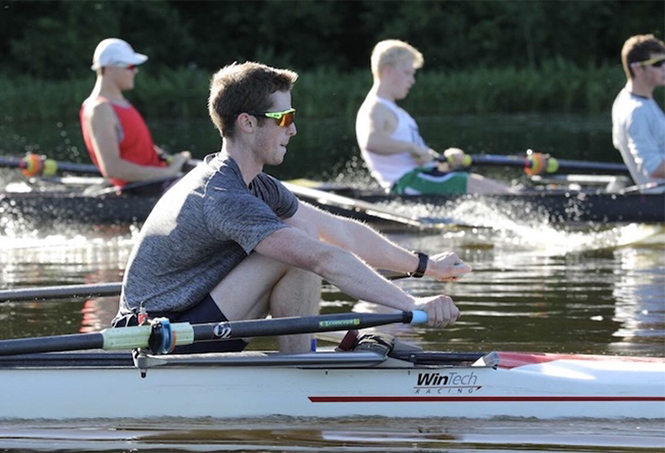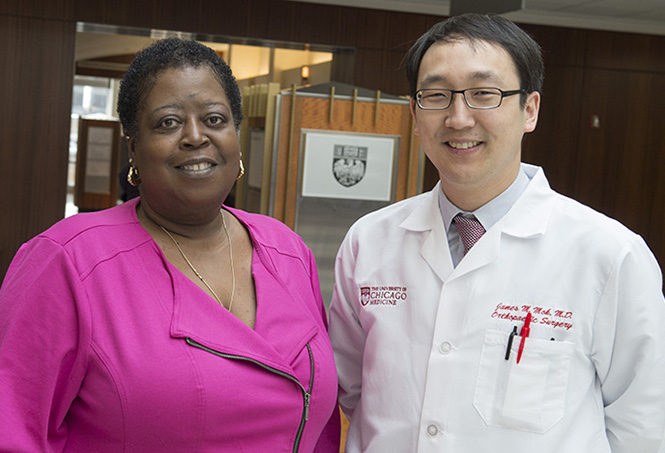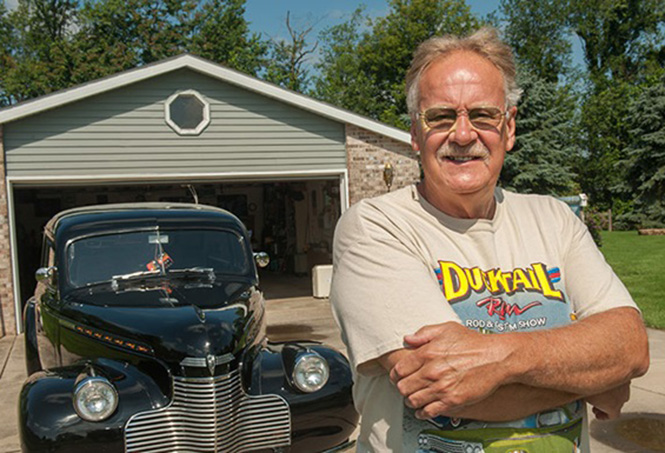 Find a Spine Location Near You
Learn more about spine care.