The University of Chicago Medicine Center for Peripheral Neuropathy provides state-of-the-art care for patients affected by various types of peripheral neuropathies, conditions that can result from damage to the peripheral nerve system. These patients experience numbness, prickling or tingling in the hands and feet, which may progress over time.

Our neurologists use the latest equipment to conduct a thorough neurological evaluation to accurately diagnose peripheral neuropathy. We also offer a range of treatment solutions to manage — and sometimes eliminate — symptoms of these nerve disorders. Treatments include medication, nerve blocks, transcutaneous electronic nerve stimulation (TENS), plasmapheresis and alternative therapies.

Our team also contributes to basic and clinical research to identify the causes and potential new treatments for neuropathies.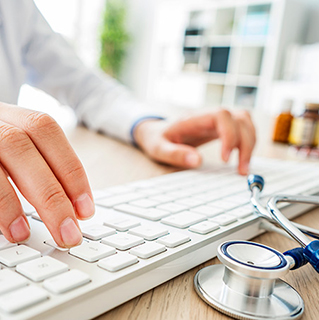 Request an Appointment
The information you provide will enable us to assist you as efficiently as possible. A representative will contact you within one to two business days to help you schedule an appointment.
You can also make an appointment with our providers by:
– Scheduling a virtual video visit to see a provider from the comfort of your home
– Requesting an online second opinion from our specialists
– Filling out an online questionnaire (e-visit) to get a same-day diagnosis and treatment for common conditions.
To speak to someone directly, please call 1-888-824-0200. If you have symptoms of an urgent nature, please call your doctor or go to the emergency room immediately.
Neurology & Neurosurgery Related Articles