The University of Chicago Medicine Ataxia Center provides comprehensive diagnosis, treatment and management of ataxias, a group of degenerative neurological diseases that affect a person's ability to walk, talk and use fine motor skills.

Patients with falling, vertigo and many types of rare gait and balance disorders can benefit from our multidisciplinary, compassionate team of specialists.

Our team provides the most current genetic tests available to diagnose hereditary types of ataxia. We work with our patients to develop individualized treatment plans that can include physical therapy, orthotics, speech therapy and occupational therapy.

Our Ataxia Center is actively involved in research studies, and our patients have access to the latest clinical trials of emerging ataxia therapies.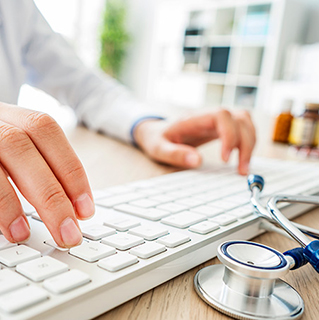 Request an Appointment
The information you provide will enable us to assist you as efficiently as possible. A representative will contact you within one to two business days to help you schedule an appointment.
You can also make an appointment with our providers by:
– Scheduling a virtual video visit to see a provider from the comfort of your home
– Requesting an online second opinion from our specialists
– Filling out an online questionnaire (e-visit) to get a same-day diagnosis and treatment for common conditions.
To speak to someone directly, please call 1-888-824-0200. If you have symptoms of an urgent nature, please call your doctor or go to the emergency room immediately.
Neurology & Neurosurgery Related Articles