Providing Specialized Care for Primary Biliary Cholangitis
University of Chicago Medicine physicians collaborate closely to form a multidisciplinary team that is highly skilled in diagnosing and treating primary biliary cholangitis. Your treatment plan will be developed by specialists and designed to fit your specific needs.
What is Primary Biliary Cholangitis?
If you have primary biliary cholangitis (PBC), it means the bile ducts in your liver – a series of tubes that transport bile through your liver, small intestine and gallbladder – are damaged. Bile is an important digestive juice needed to break down fats and absorb certain vitamins. In PBC, the destroyed ducts cause a build up of bile in your liver over time. If left untreated, this can lead to permanent scarring of the liver called cirrhosis. Most patients do not have symptoms with PBC when they're diagnosed, although some may experience itchiness, fatigue and dryness of the mouth and eyes. Eventually, some patients may also experience belly pain and yellowing of the skin, among other symptoms. Unlike primary sclerosing cholangitis, patients with PBC are not at increased risk for bile duct cancers.
Primary Biliary Cholangitis Treatment
Currently, there is no known treatment to cure primary biliary cholangitis. However, certain medications can help slow its progression, and your healthcare provider can treat you for the symptoms and complications associated with the disease. On rare occasions, people who develop serious complications from PBC may need a liver transplant.
Frequently Asked Questions about Primary Biliary Cholangitis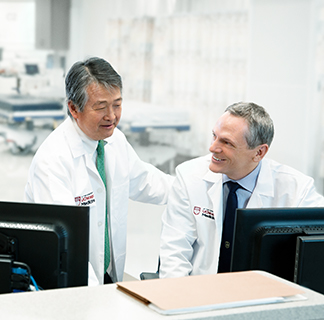 World-Renowned Liver Disease Specialists
With access to leading therapies and state-of-the-art technologies, our liver disease specialists work together to provide personalized care for each patient.
Find a Liver Disease Specialist
Why Choose UChicago Medicine for Liver Disease Care
Our internationally renowned specialists have extensive expertise in treating common and complex liver diseases.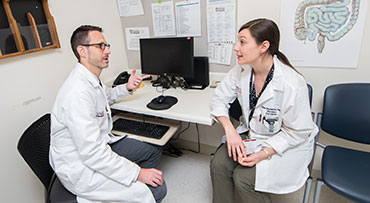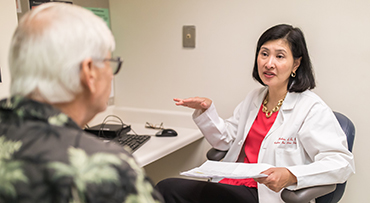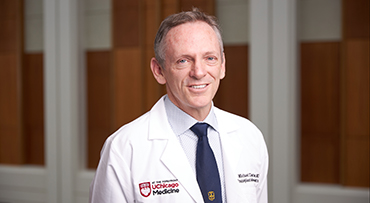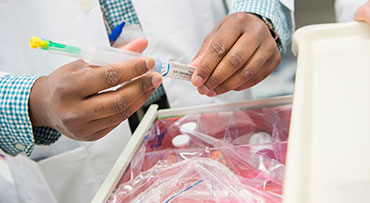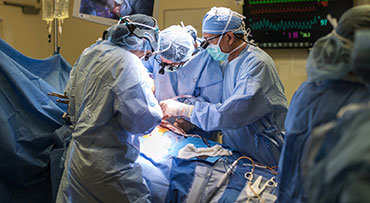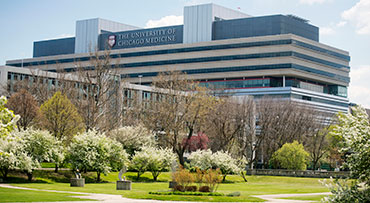 Close Dialog
Coordinated, Collaborative Care
Some people with liver disease have related medical problems in other areas, such as diabetes, kidney disease or heart disease. At UChicago Medicine, all of our highly specialized physicians work under the same roof and are in continual communication with one another. Whether you need care from an endocrinologist, nephrologist, cardiologist, transplant surgeon or any other specialist, you can be assured that these specialists will collaborate on your behalf.
Personalized Approach to Care
Individually tailored treatment, personalized support and ongoing education help patients through the lengthy and often challenging journey of living with liver disease. Nurse specialists, physician assistants, social workers, registered dietitians and other members of our team have important roles supporting each patient and their family throughout treatment.
A Tradition of Excellence
Today's UChicago Medicine physicians, researchers and members of our hepatology team build on more than eight decades of experience, discoveries and treatment innovations related to liver disease. Our team oversees many clinical trials of new therapies for liver disease.
Research & Clinical Trials
Research leads to better ways to treat, diagnose and even prevent liver disease. Members of our team are actively involved in research on two fronts: in the lab (basic research) and with patients (clinical research).
In the lab, scientists are focusing on hepatitis and other liver diseases at the cellular level. Deeper understanding about how liver disease develops and progresses can lead to more effective treatments.
Clinical research often has a more timely impact on treating liver disease. As one of the nation's leading academic hospitals, UChicago Medicine offers many clinical trials for promising new therapies. Often, these clinical trials are open to individuals whose disease has relapsed or resisted standard treatments.
Liver Transplant Institute
The University of Chicago Medicine is one of the most experienced centers for liver transplantation. Our liver transplant program was established in 1984 — the first in the Midwest and only the fourth liver transplant program in the U.S. at that time. Over the decades, transplant surgeons here have made innovations that have revolutionized liver transplantation, particularly in the area of living-donor transplant.
Ranked Among the Nation's Best
The University of Chicago Medicine has one of the premier gastroenterology and hepatology programs in the United States. Year after year, our GI program is ranked among the nation's best for treating digestive system disorders.