Making the Right Diagnosis is the First Step toward Effective Treatment
Diagnostic details are essential to planning the best treatment for each patient. Specialists at our Center for Liver Diseases — including University of Chicago Medicine interventional radiologists — use an array of advanced diagnostic methods to find the cause of an individual's liver disorder and to determine the degree of severity. Sometimes we can address the problem during the diagnostic process, which helps patients avoid having to return to undergo multiple procedures.
If you are being tested for liver disease, your doctor will explain which tests and procedures you will undergo and why.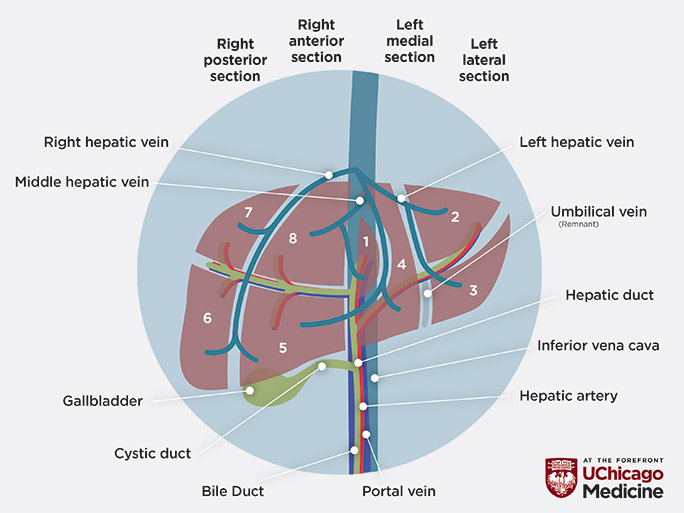 Interventional Diagnostic Tests