Going Beyond Standard Endoscopic Care
Our interventional endoscopy team strives to push the boundaries of endoscopic technology for the benefit of our patients. Our complex endoscopic procedures can diagnose conditions early and spare patients from major surgery. We use the most innovative endoscopic techniques to provide minimally invasive solutions. Many of the advanced techniques we use were developed or perfected by our physicians.
We collaborate with referring physicians to develop personalized treatment plans, and we keep them informed at every point in patient care. Our consultation and procedure turnaround time is fast — 24 to 36 hours.
We work with UChicago Medicine experts in a variety of specialties to provide a team approach to care. Our team also includes nurse coordinators who are dedicated to helping our patients navigate and understand their treatment, whether that is a simple, one-time procedure or requires ongoing care.
Our services include:
Advanced imaging techniques to identify precancerous conditions, sometimes even before they can be found with standard endoscopy
Endoscopic treatment of malignancies and obstruction of the GI tract and other complicated conditions, sparring patients from the risk of surgery
Precise endoscopic diagnosis and staging of cancer, enabling referring physicians to plan the most appropriate and effective treatment
Many of the procedures we offer are available at only a handful of hospitals nationwide. These differentiating procedures include peroral endoscopic myotomy (POEM), endoscopic submucosal dissection (ESD), photodynamic therapy (PDT) and endoscopic sleeve gastroplasy (ESG).
Arriving for Your Endoscopy
Patients scheduled for endoscopic procedures should enter the Center for Care and Discovery via the West Lobby and take the elevator to the 7th floor Sky Lobby. Once there, you will be directed to the Patient Registration Desk, where you will receive all necessary information regarding your stay and care.
Get Directions
Parking
Valet parking is conveniently located in front of the Center for Care and Discovery. If you choose to self-park, please arrive 20 minutes earlier than instructed by your physician's office. Entrances to the self-park garage are located on 58th Street, east of Maryland, and on Maryland Avenue south of 58th Street.
Get More Information about Directions, Parking and Public Transportation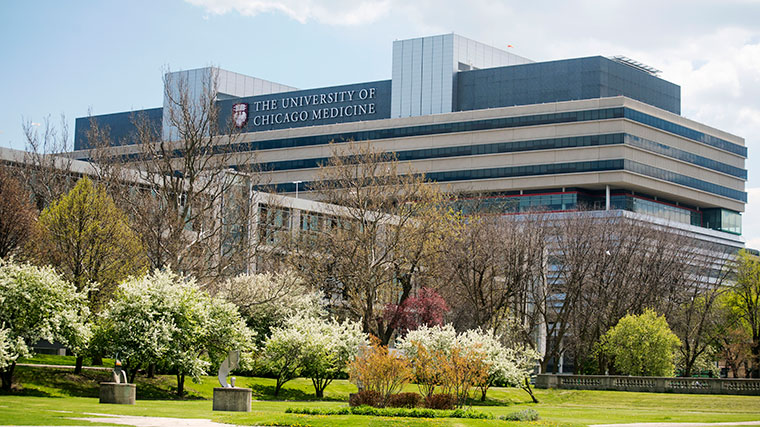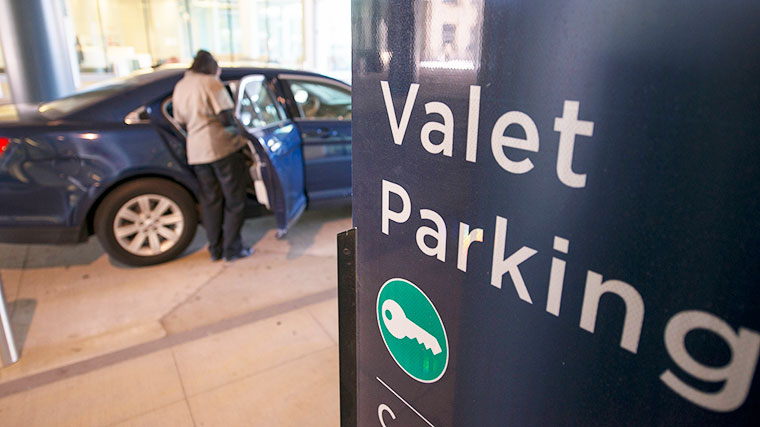 Patient Information
Your care and well-being are our primary concerns, and we want your stay to be as comfortable as possible.
See all patient resources
Second Opinions
Seeking the opinion of an expert can ease your mind and help you feel more secure in the medical decisions you are making.
Request a second opinion
U.S. News & World Report Rankings
We continue to place highly in categories in the U.S. News & World Report annual rankings. See our full list of ranked specialties.
U.S. News & World Report Rankings
---
Directions & Parking
Step-by-step instructions on how to get to our main campus by car and public transportation.
Get directions
Classes & Events
We offer relevant classes, screenings and support groups to help you lead a healthier life.
See all classes and events