Pediatric Orthopaedic Surgery

Bone, Joint & Muscle Care for Children
The pediatric orthopaedic surgeons at University of Chicago Medicine Comer Children's Hospital offer comprehensive and compassionate care for children with illness or injuries of the bones, joints and muscles. A Level 1 Pediatric Trauma Center, we specialize in treatment for multiple fractures, including complex fractures that affect growth plates in children and teens.
Pediatric Orthopaedic Conditions We Treat
Why Choose UChicago Medicine for Pediatric Orthopaedic Surgery
Our pediatric orthopaedic program provides surgical and non-surgical treatment for the full range of orthopaedic conditions. Our experts are supported by a strong research program that focuses on early diagnosis and safe treatment options, and we manage everything from spinal disorders and hip diseases to birth defects and traumatic injuries.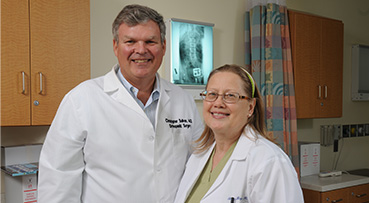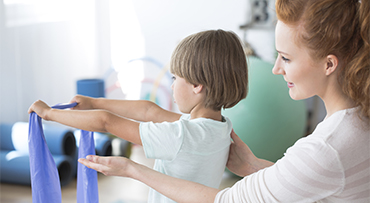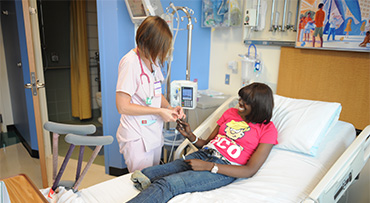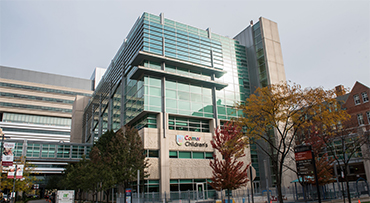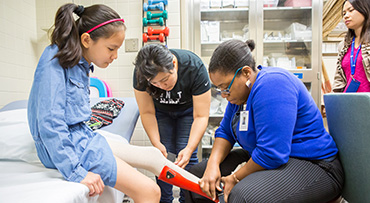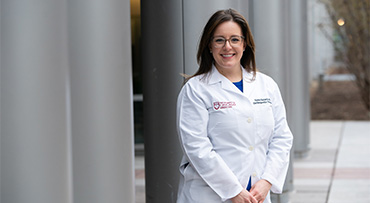 Close Dialog
Collaboration & Expertise
Our team approach to care brings together specialists from many disciplines to identify the most effective treatment options for each child. Surgeons in our orthopaedic and neurosurgery departments frequently combine their talents to address complex spinal problems. This collaboration ensures the most effective, comprehensive and safest treatments for our patients.
Advanced Scoliosis Treatment
Scoliosis is a sideways curvature of the spine that affects many children and teens. Most cases are mild, but scoliosis can progress and lead to disabling spine deformities or problems with lung and heart function. Our specialists have the experience and research background to make that determination early on. We use bracing as an effective treatment for many children, reserving surgery for the more severe and progressive cases.
At Comer Children's, we use the latest techniques and medical procedures for pediatric spinal disorders. For example, when children require bone fusion, our physicians use bone graft substitutes that are less painful and heal faster.
Innovative Bone Cancer Care
Our orthopaedic surgeons are innovators in using surgical techniques that remove cancerous bone and tissue while sparing much of the child's healthy bone and tissue. Treatments are tailored to maximize normal growth and long-term limb function.
Comprehensive Care for Kids
At Comer Children's, our pediatric orthopaedic experts build on a legacy of excellence in pediatric care, ensuring that each child benefits from the best and most complete treatment plan possible.
Pediatric Therapy Services
At Comer Children's, our therapists are an integral part of your child's care team. Our occupational and physical therapists have received pediatric-specific training and certifications. They provide thorough evaluations and offer a variety of specialized therapy.
By talking with you and your child, we can tailor a plan that will give your child the maximum benefits of our program. Most importantly, our therapists give children the confidence to interact with peers and play with their friends. The result is confident children and adolescents who are motivated and determined to lead promising lives.
Adult Orthopaedic Surgery
When injury or illness affects the musculoskeletal system, the experienced and skilled orthopaedic team at UChicago Medicine offers the full spectrum of nonsurgical and surgical care. As recognized leaders and pioneers in orthopaedic medicine, we attract patients with complex musculoskeletal needs from throughout the region. Continually striving to improve orthopaedic care, we actively research and develop new treatments, surgical techniques and devices for the field.
Find a Pediatric Orthopaedic Location Near You
120 Spalding Dr.
Suite 407
Naperville, IL 60540
844-826-5437
Pediatric Orthopaedic Related Articles