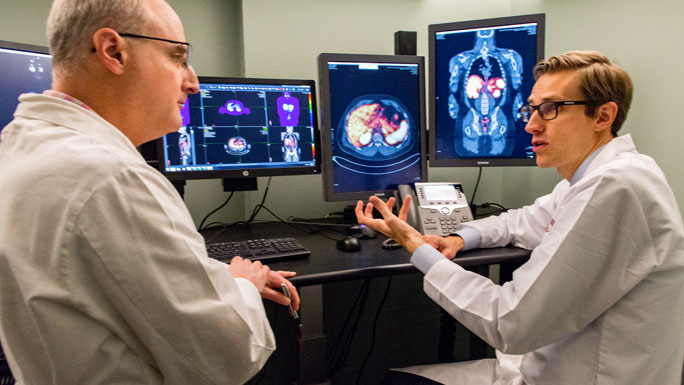 The University of Chicago Medicine plans to establish Chicago's first freestanding facility dedicated to cancer care and research. Building a world-class cancer center on the South Side will increase access to advanced care in a part of Chicago that has seen shrinking healthcare resources for many years.
By the Numbers
Size: about 500,000 square feet
Estimated cost: $633 million
Location: East 57th Street, between South Maryland and South Drexel Avenues
Anticipated annual volume: 200,000 outpatient visits and 5,000 inpatient admissions
Key features:
128 new hospital beds dedicated to patients with cancer
100 exam rooms
Outpatient services
Full suite of imaging and diagnostic solution
Clinical trials unit and research clinic space
Stem-cell treatment and processing facilities
Genetic testing and counseling
Radiation oncology and infusion services
Urgent care to serve unique needs of patients with cancer
UChicago Medicine announces $633M proposal for city's first freestanding cancer center
UChicago Medicine is planning to construct a $633 million, 500,000-square-foot freestanding cancer center at the Hyde Park medical campus on the South Side that will be a place where groundbreaking science and compassionate, high-quality care intersect to provide an unrivaled approach to prevent, diagnose, study, treat and cure cancer.
View the news release about the proposed cancer center