Skip to content
UChicago Medicine's Commitment to our Patients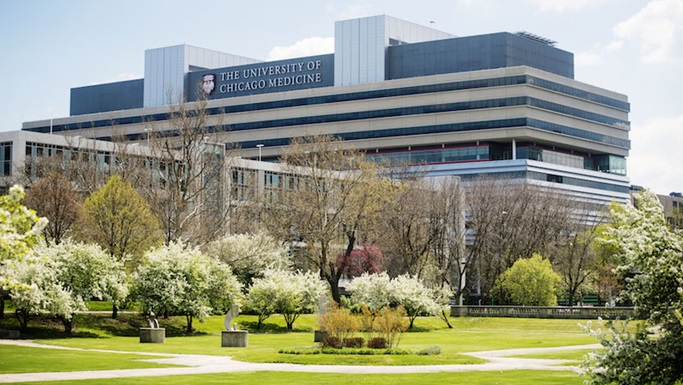 Dear Patients and Families,
In this time of uncertainty across the city and country, we want you to know that the University of Chicago Medicine is committed to meeting the health needs of you and your family with the most advanced, high-quality care in a safe environment.
This has been our commitment since 1927, when our hospital opened its doors to patients for the first time. Our legacy has been recognized nationally by healthcare watchdog Leapfrog Group with 17 consecutive A grades for patient safety. UChicago Medicine is the only hospital in Chicago with this patient safety record — and one of only 32 hospitals nationwide with straight A's out of more than 2,600 graded by Leapfrog.
We recognize that many of you have delayed needed care because of concerns about taxing our health system during the pandemic and abiding by the stay-at-home orders. We thank you for taking those steps so that we could focus all of our attention on treating COVID-19 patients during the peak of the pandemic.
With the pandemic now leveling out, we are making the transition back to meeting your needs with a wide array of medical services. As we reopen to all types of medical care, we want to assure you that UChicago Medicine has implemented a number of additional safety precautions — including expanded health screenings, reorganizing waiting areas to respect social distancing standards and requiring everyone to wear face masks — to ensure that we can care for you and your family safely.
In addition to providing excellent in-person care, our doctors also now have the ability to meet with you in virtual video visits to evaluate whether your condition requires traveling to one of our locations or if it can be handled remotely. Please call 1-888-824-0200 or visit uchicagomedicine.org/video-visits for more information.
If your condition requires an in-person visit, we want to reassure you that we have implemented a number of new policies that go above and beyond state and national standards to protect your health and safety while you're in our facilities.
This includes a number of changes you'll see when you are on our medical center campus in Hyde Park or in any of our other locations. These include health and wellness screenings at entrances, requiring everyone to wear a mask, remote check-ins and check-outs, and minimizing the number of patients in waiting areas to respect social distancing standards.
We encourage you to review our full Commitment to Our Patients. Whether you or a family member need essential medical care — for illnesses such as cancer, heart disease or a digestive disorder — or emergency care for stroke symptoms, UChicago Medicine remains open, ready and able to safely serve all of your healthcare needs.
Thank you for allowing us to remain your partners in good health.
Dean and Executive Vice President for Medical Affairs
The University of Chicago
Sharon O'Keefe
President, February 2011–July 2020
The University of Chicago Medical Center
Chief Ambulatory Medical Officer
The University of Chicago Medicine
Read more about UChicago Medicine's commitment to our patients.
Patient Care Articles & News