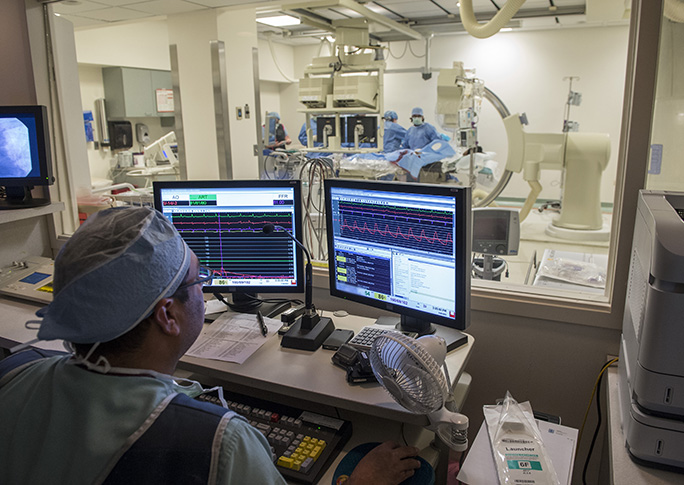 Transcatheter (otherwise know as percutaneous) procedures are performed in our state-of-the-art catheterization lab by a team of highly skilled interventional cardiologists. For patients with heart valve disease or congenital heart defects that are too high risk for traditional surgical procedures, catheterization offers an alternative treatment solutions that uses minimally invasive techniques to treat patients with valvular disease, intracardiac shunts, and minimize the risk of strokes..
Telemedicine at UChicago Medicine

Schedule a Video Visit
For your convenience and safety, we offer secure and easy virtual visits for most non-urgent visit types. Our care providers can assess your symptoms, make a diagnosis, recommend treatment and send prescriptions to your pharmacy.

Get a Second Opinion Online
Whether you are facing a complex health issue or difficult treatment decision, getting a second opinion can help you make an informed decision about your care. Get an online second opinion from one of our experts without having to leave home.
Learn more about heart and vascular disease