In the New Onset Seizure Clinic, our pediatric epileptologists and nurse practitioners offer an expedited evaluation for any child who experiences an unprovoked seizure for the first time. Our team is often able to schedule an appointment within seven to 10 days — potentially as soon as within 24 to 48 hours in the most severe cases.
Instead of having an initial assessment with a pediatrician or another specialist, we recommend starting with our pediatric epilepsy experts at the University of Chicago Medicine Comer Children's Hospital.
Leading with Diagnostic Expertise
In the Pediatric Epilepsy Center at Comer Children's Hospital, our team has the experience, skill and technology to perform advanced diagnostic testing and evaluation. In fact, we often correct diagnoses for children who start their care elsewhere.
Our experts in the New Onset Seizure Clinic will perform an EEG — and often provide a definitive diagnosis — during your child's first visit. Starting with a comprehensive diagnosis early in your child's care helps our team to develop and implement a customized treatment plan. Our goal is to relieve your child's symptoms and achieve the most effective treatment outcome as soon as possible.
'Reverse Referral' & Ongoing Access to Experts
We call it a "reverse referral," because depending on the diagnosis, we direct children back to their primary doctor for continuing care whenever possible. Furthermore, our experts remain accessible going forward to consult with your child's doctor and provide advanced care as needed.
Back to School with No More Absence Seizures
In the New Onset Seizure Clinic at Comer Children's Hospital, Helaina and James Crump learned that their daughter Riley's frequent "daydreams" were actually absence seizures. Our experts helped Riley become seizure-free, which led to drastic improvement in her performance at school.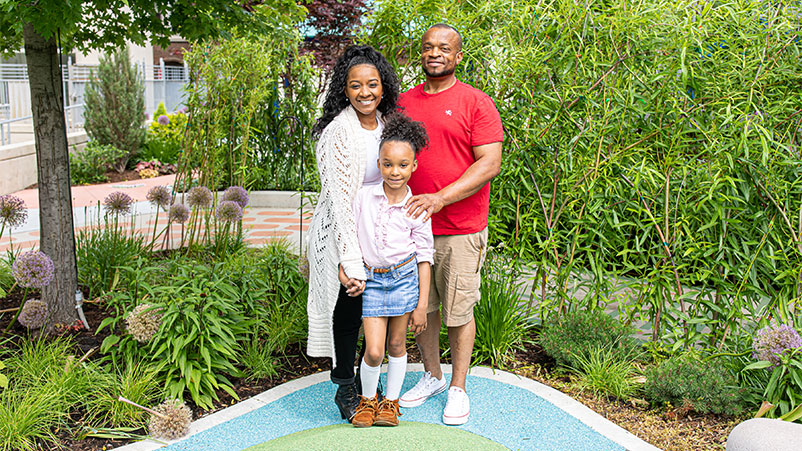 Request an Appointment
The information you provide will enable us to assist you as efficiently as possible. A representative will contact you within one to two business days to help you schedule an appointment.
You can also make an appointment with our providers by:
– Scheduling a virtual video visit to see a provider from the comfort of your home
– Requesting an online second opinion from our specialists
To speak to someone directly, please call 1-888-824-0200. If you have symptoms of an urgent nature, please call your doctor or go to the emergency room immediately.
Read More About Epilepsy & Seizures